Think you've got what it takes to lead one of the largest student organizations on campus? If so, we want you!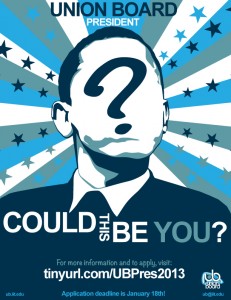 Union Board is accepting applications for president for the fall 2013–spring 2014 academic year. Our organization is starting the search early to ensure a better transition period for the next president.
Check out the application for more details and to apply. Hurry, though. Applications are only being accepted until Friday, January 18.