Weber State University in Ogden, Utah invites Illinois Tech students to participate in Outdoor Weber 2020.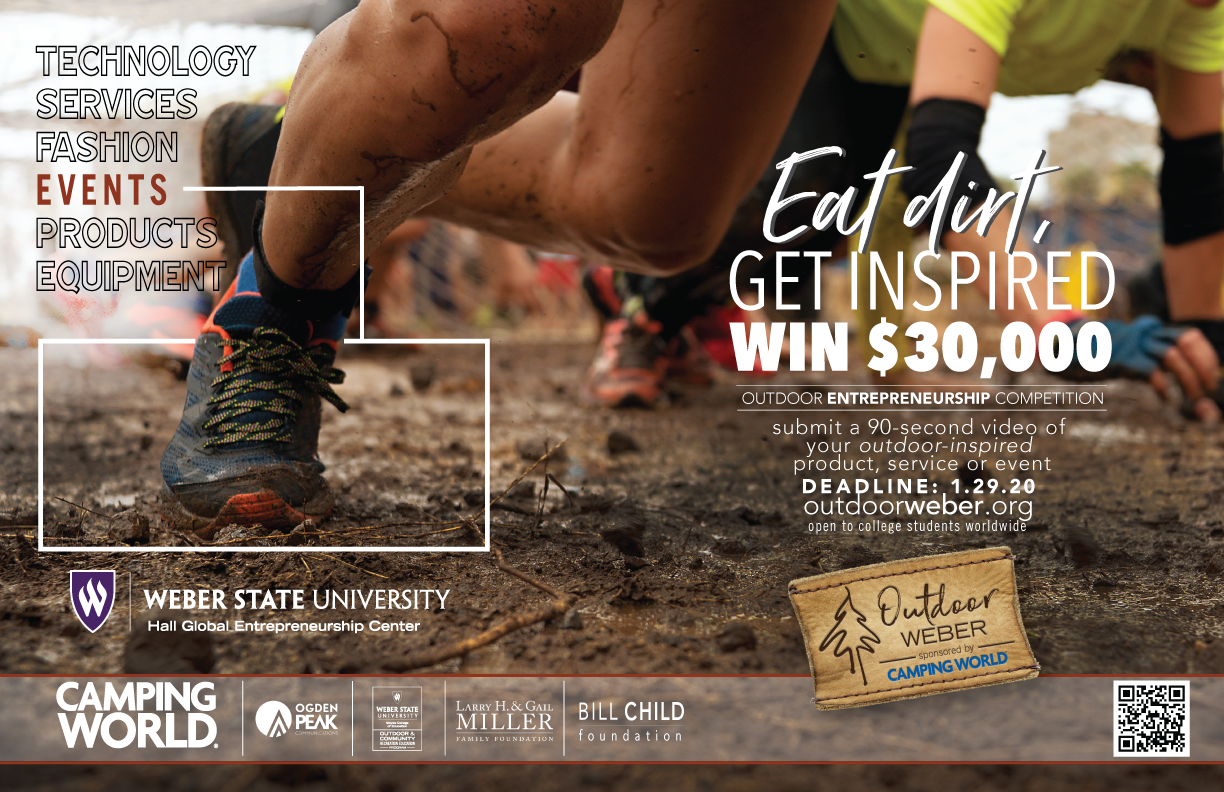 – Students compete by submitting a 90-second video on our outdoorweber.org website between January 25 and January 29 explaining their outdoor recreation concept.
– Students will then move through a round of online public voting that lasts two weeks.
– The 35 ideas that get the most votes move on to the semi-final round where a team of expert judges select 10 finalists.
– The finalists will be invited to Northern Utah for a three-day in-person competition for a chance to win cash and in-kind prizes.