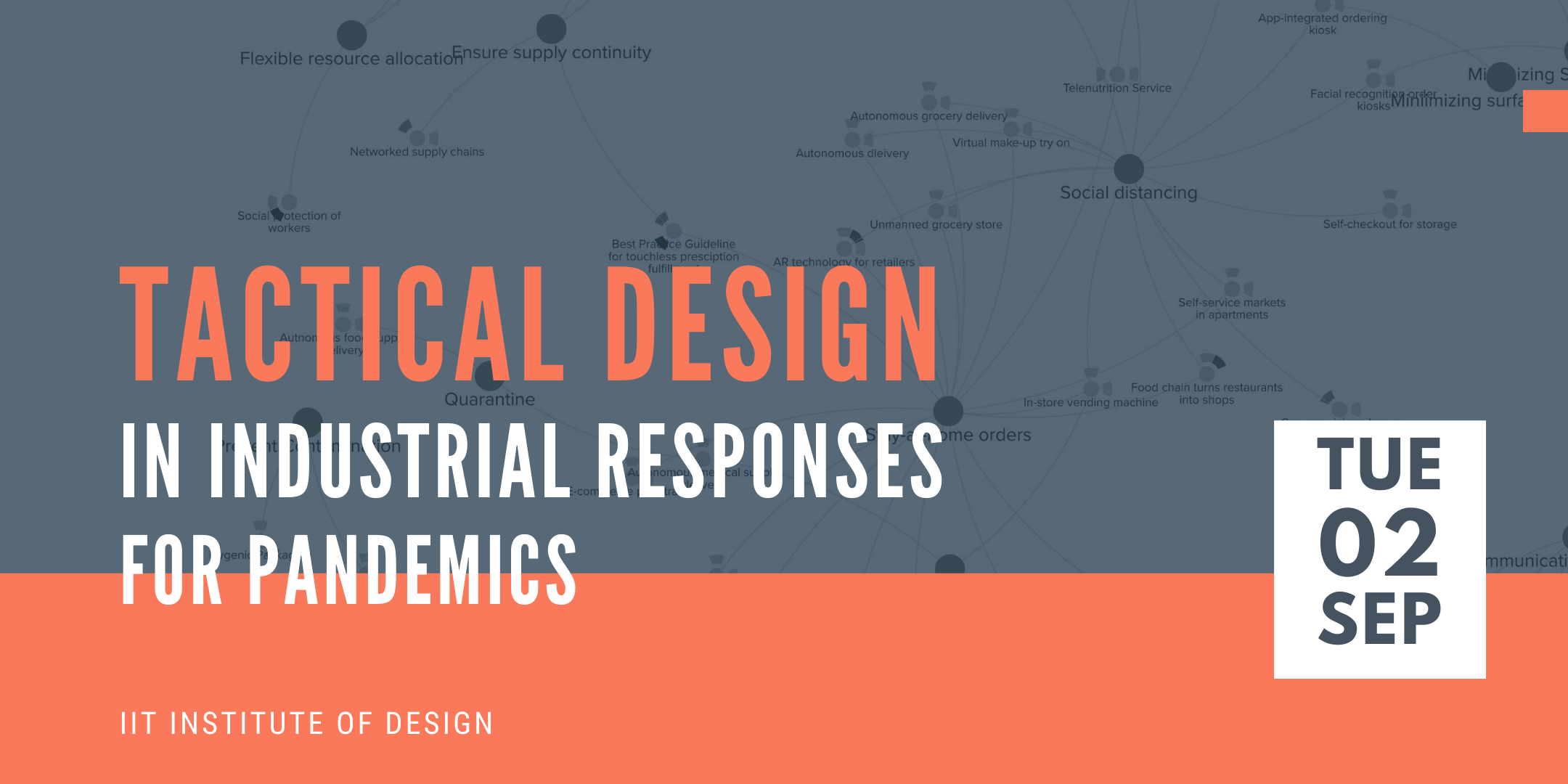 The global mobilization of resources in response to the COVID-19 pandemic continues to spur new solutions within and across borders. As countries build strategies to re-open their economies, different industries develop their own tactical responses to address the emerging public health needs.
A team of researchers from IIT Institute of Design and Harvard T.H. Chan School of Public Health investigated the emerging infrastructures during the re-opening of economies. ID Associate professor Carlos Teixeira and ID Ph.D. student Azra Sungu led this study in collaboration with André Nogueira, ID alumnus and associate researcher at Harvard T.H. Chan School of Public Health. This webinar will present learnings at the intersection of design and public health to contribute to pandemic resiliency and equip ourselves with tools to give shape to equitable infrastructures.
The free webinar will take place on September 2 from 9–10:30 a.m. CST.
To RSVP for this event, Click here