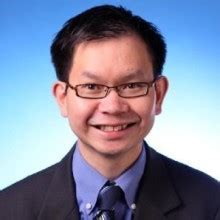 Thy Nguyen (Thy pronounced as "tee") will join Illinois Institute of Technology on Thursday, August 1 as the associate vice provost for career development and employer relations.
Nguyen has nearly 18 years of progressive responsibilities and leadership in career services. His many contributions and accomplishments include a focus on student retention and career outcomes along with extensive outreach and collaborative efforts with internal and external university partners.
Nguyen previously served as executive director/director for the University of Illinois at Chicago Career Services office and associate director of career development for Northwestern University. He received a Master of Arts in Postsecondary Education, Student Affairs and a Bachelor of Arts in Communications and Public Relations from the University of Northern Iowa. He received additional certification in the Learning and Organizational Change program at Northwestern University.
At Illinois Tech, Nguyen's aim will be on nurturing relationships with corporations that will hire our students.