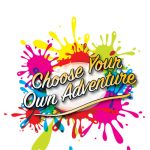 Welcome Week continues today. Join us at any of the following events:
Thursday, August 17
8 a.m. Start with Service, The McCormick Tribune Campus Center (MTCC) Center Court (mandatory for new first-year students)
1 p.m. New Student Academic Orientations (mandatory for new first-year students)

Armour College of Engineering, Hermann Hall Expo
College of Architecture, S. R. Crown Hall
College of Science (Computer Science: Stuart Building, lobby; all others: Robert A. Pritzker Science Center Lobby
Lewis College of Human Sciences, Hermann Hall, The Bog
School of Applied Technology, IIT Tower, lobby
Stuart School of Business, Wishnick Hall

3 p.m. Surviving and Thriving, Hermann Hall Expo (mandatory for new first-year students)
6 p.m. Fraternity and Sorority Life Student Panel, The MTCC Auditorium
7 p.m. Let's Get It On: A Dialogue on Sex and Respect (mandatory for new first-year students)
8:30 p.m. All Athlete Mixer, The MTCC South Lawn
Friday, August 18
10 a.m. Health Fair, The MTCC Bridge
Noon – Faith on Campus Tours, Global Grounds
Noon – Lunch with ACM-W, Stuart Building Auditorium
1 p.m. You and Your Professors: What Every Student Really Wants to Know (or should know), The MTCC Auditorium (mandatory for new first-year students)
1 p.m. Escape Room with the Idea Shop, IIT Tower Idea Shop
2 p.m. Is My College Degree Enough to Get a Job?, Hermann Hall Expo
3 p.m. Navigating Your Health While Away, Center Court
3 p.m. Safe on Campus Training, The MTCC Auditorium
4 p.m. Welcome Back BBQ with the Black Student Union, Farr Field
5 p.m. The Bog in Hermann Hall is open
7 p.m. All the Riite Moves kickoff with Union Board, featuring Salsa Magic in The Bog
Saturday, August 19, 2017
10 a.m. LEAD at Tech, John T. Rettaliata Engineering Center (mandatory for the president and treasurer of all student organizations)
6 p.m. Taste of the Quad, Greek Quad
Sunday, August 20, 2017
11 a.m. Pancakes with the Presidents, The Commons
1 p.m. Student Organization Space Tours, meet at The Office of Campus Life in The MTCC
1 p.m. Tie Dye with Residence Hall Association, The MTCC South Lawn
2:30 p.m. Society of Women Engineers Barbecue, The MTCC South Lawn
4 p.m. Classroom Tours with the Student Government Association, Man on a Bench Park
6 p.m. Escalation Workshop, The MTCC Executive Conference Room
This year, Welcome Week runs from August 11 through Sunday, August 20 on the Mies Campus and encompasses a variety of events. Click here for the most up-to-date schedule.
Have questions about anything Welcome Week related? Email Alex Carlson in Campus Life at campus.life@iit.edu