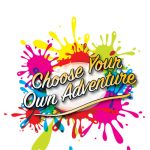 The Office of Campus Life is excited to kick off Welcome Week tomorrow (Friday, August 11). Make sure to join us this weekend for the following events:
August 11, 2017
4 p.m. Convocation, Hermann Hall Auditorium (mandatory for all new first-year students)
4:45 p.m. Welcome Dinner, Hermann Hall (families, students, staff and faculty are welcome to attend)
5:30 p.m. Playfair, Hermann Hall South Lawn (mandatory for all new first-year students)
7 p.m. Ice Cream Social with the Residence Hall Association, McCormick Student Village (MSV) Center Lounge
Saturday, August 12, 2017
10 a.m. Bud Billiken Parade
1 p.m. Fun in the Sun Field Day, Gunsaulus Field
5 p.m. The Bog in Hermann Hall opens
9 p.m. Survey Says with Union Board in The Bog
Sunday, August 13, 2017
1 p.m. Shopping Shuttles (pick up between The McCormick Tribune Campus Center (MTCC) and MSV))
7 p.m. Tickling Giants documentary screening
Monday, August 14, 2017
This year, Welcome Week runs from Friday, August 11 through Sunday, August 20 on the Mies Campus and encompasses a variety of events. Click here for the most up-to-date schedule.
Have questions about anything Welcome Week related? Email Alex Carlson in Campus Life at campus.life@iit.edu