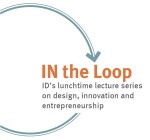 Join IIT Institute of Design for an "In the Loop" panel event "What Design Can Learn From Failure,"  Monday, October 14, 2013 at 6 pm at 350 N LaSalle St, 6th floor.
In the business world, mantras around the value of failure such as "failing often" and "failing fast" are frequently repeated as a recipe for success. But, what does failure mean in the realm of design and innovation where so much of success is dependent on the experiences and participation of people?
Panelists Victor Lombardi, author of Why We Fail: Learning from Experience Design Failures, Reva Minkoff, founder and president of DigitalGroundUp Inc. and Digital4Startups Inc., and IIT Institute of Design dean, Patrick Whitney reflect on the ways in which failure in the creation of products, services and systems can inspire new methods for designers.
6 pm Refreshments
6:30 pm Panelist Presentations
7 pm Comments from panelists and Q&A
For more details and to RSVP