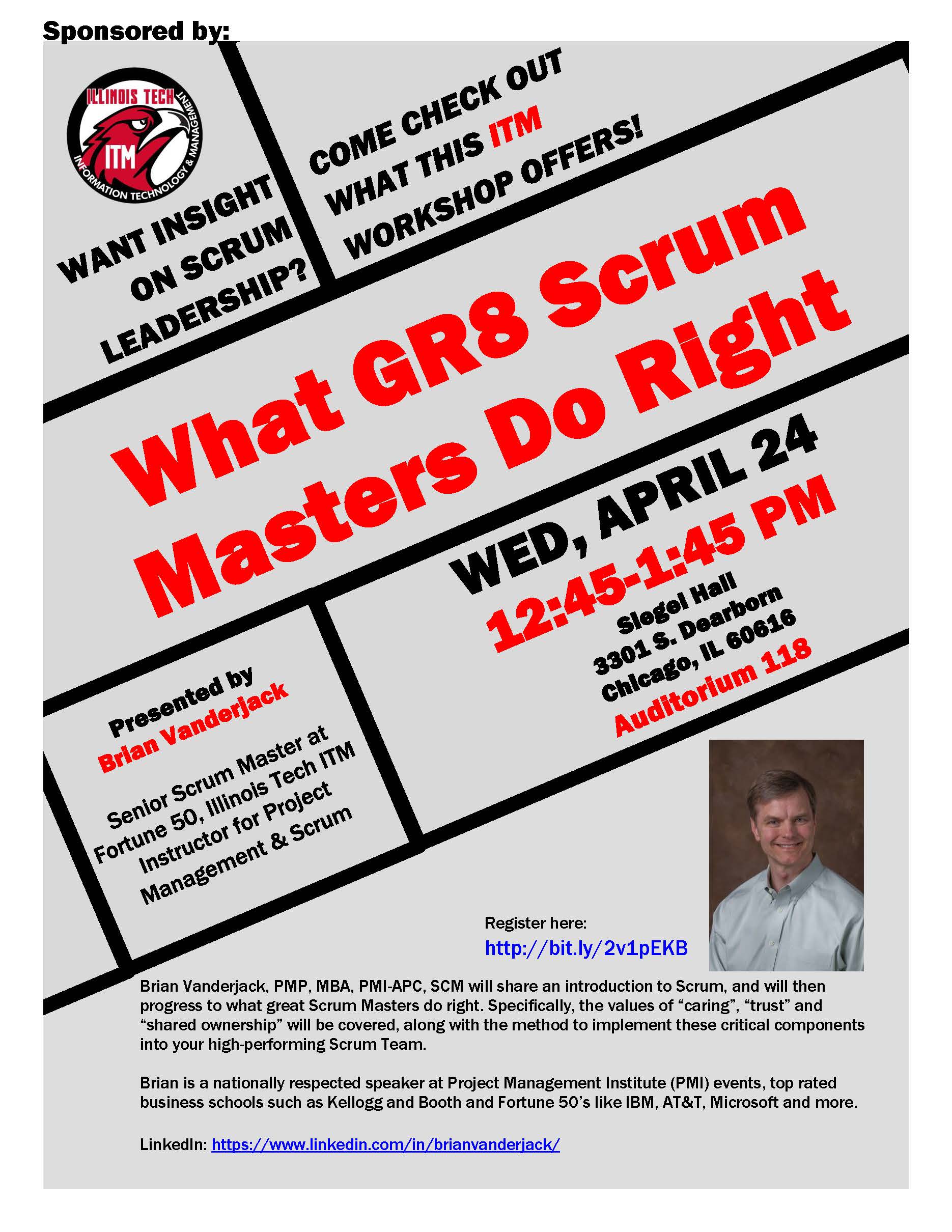 Senior Scrum Master Brian Vanderjack will share an introduction to Scrum and progress to what great Scrum Masters do right. Specifically, the values of "caring," "trust," and "shared ownership" will be covered along with the method to implement these critical components into your high-performing Scrum Team.
The event will be held on Wednesday, April 24 from 12:45–1:45 p.m. in Siegel Hall Auditorium.
Register at https://forms.gle/DfSeQqGwzuAAqtbT6.
Brian Vanderjack, who earned his M.B.A. and is certified as a Project Management Professional (PMP) and a Project Management Institute Agile Certified Practitioner (PMI-APC), and in Supply Chain Management (SCM), is a nationally respected speaker at Project Management Institute (PMI) events, top-rated business schools such as Kellogg School of Management and the University of Chicago Booth School of Business, and Fortune 50s such as IBM, AT&T, Microsoft, and others.