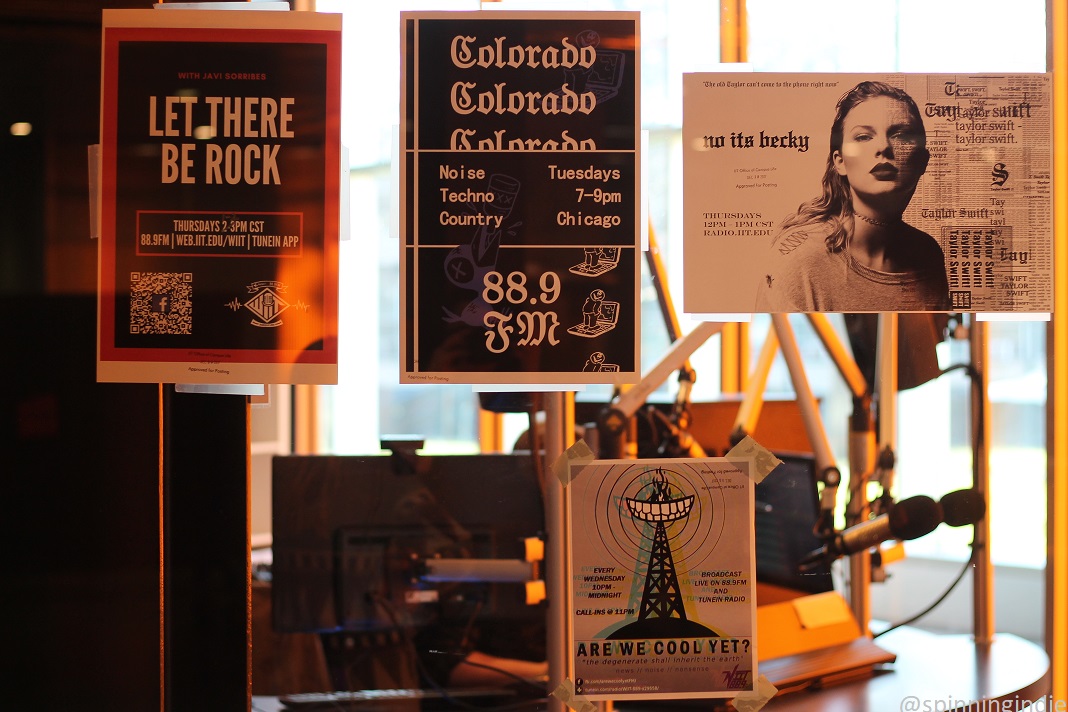 Illinois Tech's campus radio station, WIIT, is one of the oldest continually-operating student-run radio stations in the country. With roots stretching back to the 1910s, today the station is a completely freeform space for students, staff, faculty, alumni, and community members to share their favorite music and their unique viewpoints on the air.
Recently, WIIT's station manager (Soren Spicknall) and historian (Steven Moreno) were interviewed by Radio Survivor, an online publication that document's today's commercial, community, and college radio landscape. Moreno and Spicknall spoke about the unique challenges of running a terrestrial radio station at a tech school, of tracking down fragmented historical records, and of providing a place where university affiliates can connect meaningfully to the communities around Illinois Tech.
The full article can be read on the Radio Survivor website.