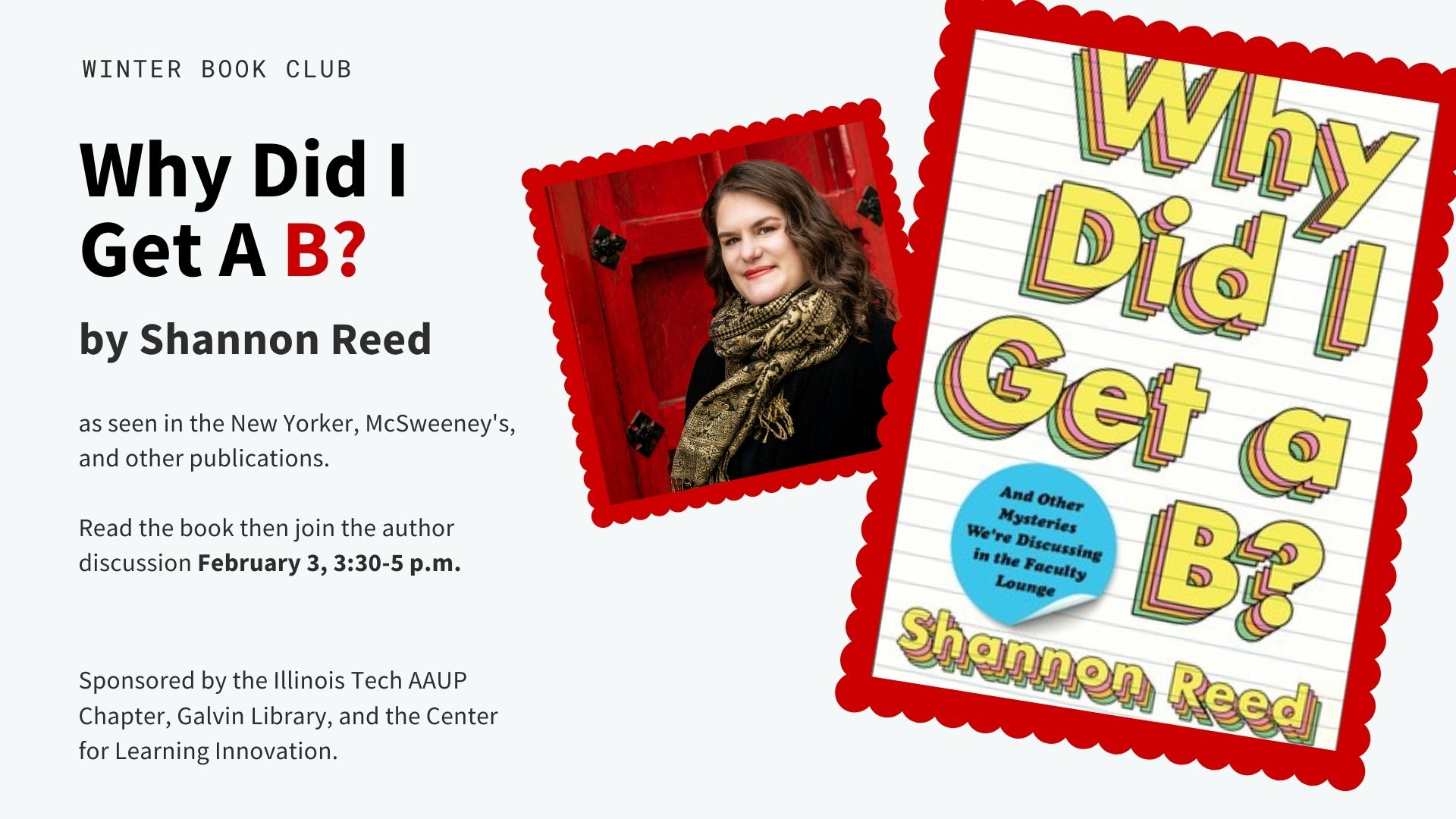 Winter Book Club: Why Did I Get a B?
February 3, 3:30–5 p.m.
"Funny…revealing….So send this book to your favorite teacher. They'll know you're sucking up. They'll thank you anyway." —People, Book of the Week
The Illinois Tech AAUP Chapter, Center for Learning Innovation, and Galvin Library welcome all students, faculty, and staff to join a winter book club. Humorist and creative writing professor Shannon Reed's recently published book, Why Did I Get a B? reflects on the author's years of experience teaching at every level from preschool to college. Read the book during winter break (or pretend to read it–this assignment is not graded) and then join us for an author discussion on February 3 from 3:30-5 p.m. via Zoom:
ID: 85192551912
Password: 729951
The book is available through Galvin Library. Direct any questions to AAUP chapter president Carly Kocurek at
ckocurek@iit.edu.