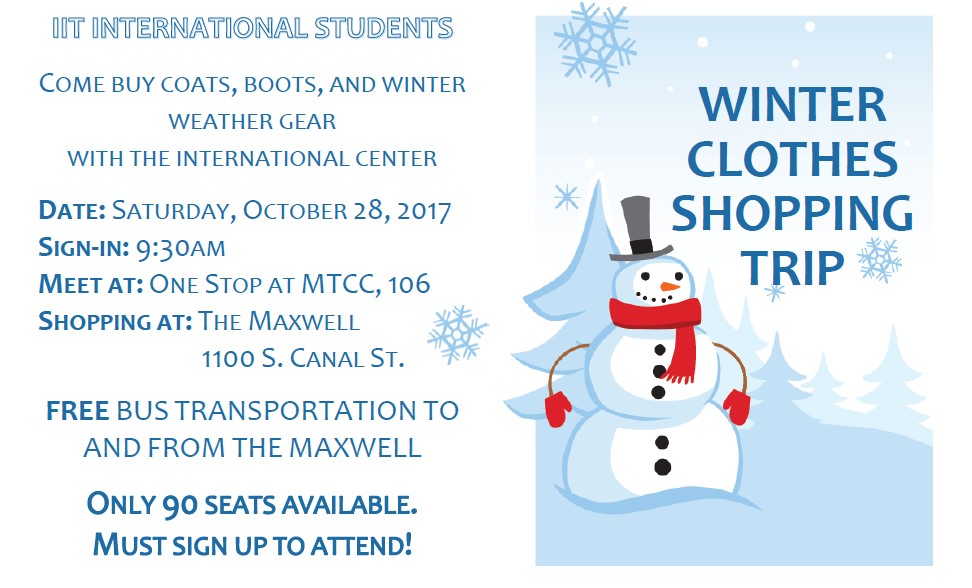 Are you new to Chicago and lack appropriate winter clothing?
If so, join the International Center for a shopping trip so students can purchase items needed to survive Chicago's winter weather.
The trip is free to all students who wish to come.
Sign up for the trip by Wednesday, October 25.