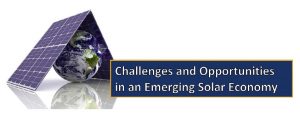 The Wanger Institute for Sustainable Energy Research (WISER), along with Armour College of Engineering and the Chicago Council on Science & Technology (C2ST) will present 2018 Distinguished Lecturer Rakesh Agrawal on Wednesday, April 4 at 3:15 p.m. in Perlstein Hall Auditorium, Room 131 (light refreshments to follow).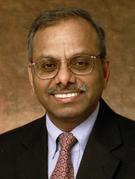 Agrawal is Winthrop E. Stone Distinguished Professor, Davidson School of Chemical Engineering, Purdue University. He is also a member of the U.S. National Academy of Engineering, an American Academy of Arts and Sciences fellow, U.S. National Academy of Inventors fellow, and Indian National Academy of Engineering fellow. Agrawal received the National Medal of Technology and Innovation in 2011.
For detailed program information, click here.
RSVP to WISER.
Note: Students Earn Engineering Themes credit in ENERGY for attending.
To ensure that your attendance at the event is properly recorded in your Illinois Tech Engineering Themes Portfolio, please take a "selfie" at the event and email it with a brief program write-up to engineering@iit.edu including your A# and the name of the event in the email.