Due to unforeseen circumstances, the scheduled lecture has been canceled.
"Recreating the Electrical Energy Supply Chain up to and beyond 2050"
Presented by: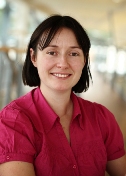 Aoife Foley
Faculty Member and Lecturer
School of Mechanical and Aerospace Engineering
Queen's University, Belfast
Friday, November 2, 2 – 3 pm
IIT WISER/Galvin Center Office Suite
IIT Tower – 16th Floor
The electrical energy supply chain globally is undergoing a radical transformation, driven on one hand by the challenges of climate change associated with anthropogenic activities, natural disasters, and energy security, and on the other by major innovations in technology. This transformation can be seen in the changing power generation portfolios and wholesale electricity market structures, as well as the rapid rise of renewable resources–mainly wind and solar. In Europe, these changes are driven by the overarching European Union target to reduce greenhouse gas emissions by 20% below 1990 levels, to improve energy efficiency by 20%, and to increase the proportion of final energy consumption from renewable sources by 20%, all by 2020. This is the so-called '20‐20‐20 by 2020 target.' A key and necessary enabler for this transformation in the electrical energy supply chain is innovation and radical changes in policy, social, and corporate acceptance, technological advancements and a revamp of so‐called 'liberalized' electricity market structures. This presentation will discuss these 'enablers' and look far beyond 2020 with an eye to deliver massive carbon reductions by 2050, ultimately identifying some of the possible pathways to achieving the panacea of a totally carbon-neutral society.
For additional information, contact Peg Murphy at 312.567.6881 or murphym@iit.edu.