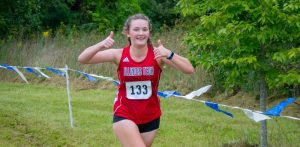 The Illinois Tech Women's Cross Country team competed in the Wheaton College Gil Dodds Invitational at St. James Farm in Warrenville on September 15.
Illinois Tech Participants
Erin Nelson led the way, finishing in 230th place in the large 6k field with a time of 29:35.3.
Zoey Krevitz placed 252nd, clocking in at 32:58.2.
Madalyn Urig also competed, placing 259th with a 38:18.6 mark.
Up Next
The Scarlet Hawks will race at the UW-Oshkosh Titan Fall Classic on Friday, September 21 at 5 p.m. at Winneconne, Wisconsin's, Lake Breeze Golf Course.