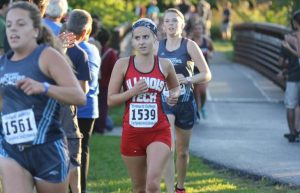 The Illinois Tech Women's Cross Country team made the trip to Iowa October 1 to compete in Wartburg College's Dan Huston Invite. The Scarlet Hawks placed eighth in the 6k race.
Illinois Tech Participants
Meet Notes
Wartburg College placed first and had five top-ten finishers.
Monmouth College and ISU Running Club rounded out the top three.
Up Next
The Scarlet Hawks will compete in the Benedictine University Eagle Invitational at St. James Farm in Warrenville, Ill. on Friday, October 7. The race is set to begin at 4 p.m.