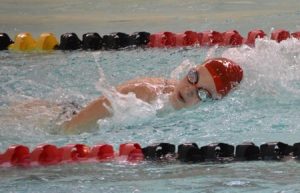 The Illinois Tech Women's Swimming and Diving team went into the January 14 dual meet looking to snap a two-year losing streak against Lawrence University. The Scarlet Hawks defeated Lawrence 120-96, building momentum on an impressive 2016–17 season.
Meet Highlights
Quote from Coach Griffin
"This was a very special win for us, as we've fallen short in past years to Lawrence because of our depth. Our top-to-bottom speed in our lineup is better than its ever been, and this team is really coming together and should be a force at February's Liberal Arts Championship."
Up Next
Illinois Tech will host Carroll University on Saturday, January 21 at Keating Sports Center's Ekco Pool. Meet time is set for 1 p.m. Live video of the meet will be streamed both on illinoistechathletics.com and Facebook Live.