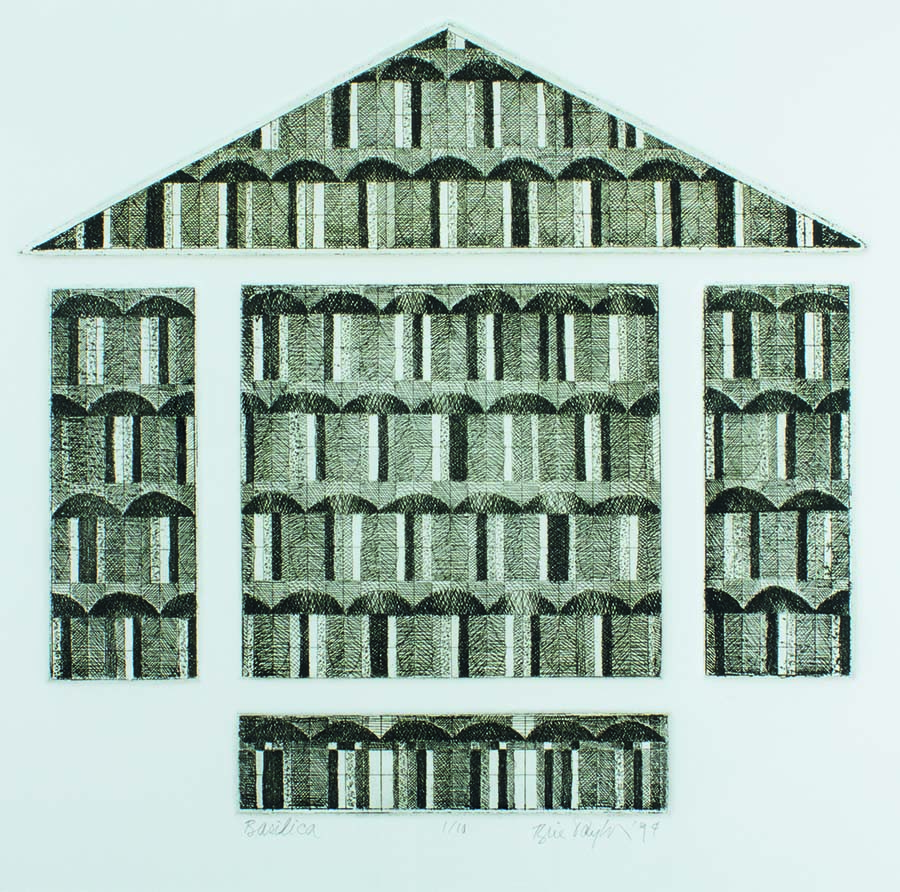 Now through November artwork from Benjamin de "Brie" Taylor (1923–2013), director of the Institute of Design (1973–75) and professor emeritus at Illinois Institute of Technology, is on display in the Kemper Gallery at Paul V. Galvin Library.
Drawn from archival collections, the exhibit reflects the artist hidden behind the educator. Core to the exhibit are figure drawings and etchings from the Benjamin de Brie Taylor papers, 1930–2003 collection. This compelling work was donated to the archives by Brie Taylor's niece, Celine Hubler, in 2016. The companion exhibit is curated from the Design Lessons from Nature manuscript, 1967–74 collection on display in the reference area on the upper level of the library.
This exhibit showcases Brie Taylor's lifelong passion for art, as well as his strong conviction that being an artist was central to his sense of self. In fact, art was in his blood, an integral part of his being, and played a significant role in his upbringing. His father, William Taylor, was a painter who briefly served as court painter for the Kingdom of Siam. His uncle, Theodore Duret, was an art critic in the 1880s famous for being an early advocate of Impressionism and coining the term "Avant Garde" to describe art. In his early childhood years, his family would draw and paint together, with William providing guidance to develop Brie's craft.
He served as a fine arts instructor at a variety of institutions, such as Pratt Institute and Parsons School of Design, Philadelphia College of Art, and the Herron School of Art at Indiana University. In the 1967–68 academic year, Brie taught a course at Pratt, "Form and Structure," that informed a teaching/learning strategy known as biodesign that eventually became the book Design Lessons from Nature. In Design Lessons from Nature, Brie emphasizes the relationship between art and the natural world as a necessary component in an artist's education.
Both collections are available for research in the University Archives and Special Collections, no appointment needed Monday through Friday, from 1–5 p.m.
For more information, contact library@iit.edu.