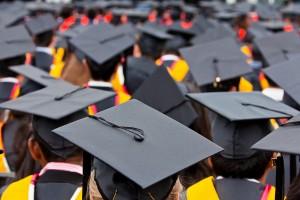 Preparations are well underway for the 2012–2013 Commencement Ceremony, which will be held on Main Campus on Saturday, May 18. Volunteers are an essential component of commencement, providing a truly special experience to graduating students and their families.
Volunteers will need to be available from 7 am until approximately 3 pm on May 18 and will be asked to attend an informational meeting in early May. Volunteers will serve as greeters, assist at academic unit ceremonies, etc.
The academic unit ceremony is a college/departmental ceremony that allows graduates to walk across the stage and receive their diploma. This ceremony will have faculty present and allow the graduates to celebrate their special day with those whom they have spent most of their time at IIT.
There is no monetary compensation; however, staff volunteers will receive one paid day off for volunteering their time to IIT and student volunteers who live in the dorms will be able to extend their housing contract until May 19. Attendance will be taken. Volunteers will receive a light breakfast, lunch, and a volunteer T-shirt. This is not a paid position. Volunteers will not receive a social security card.
If you would like to volunteer, please sign up here.
Please visit the commencement website for more information.