Provost Frances Bronet has announced the recipients of this year's faculty teaching awards:
Board of Trustees Outstanding Undergraduate Teaching Award: Professor Ullica Segerstrale (Lewis College of Human Sciences)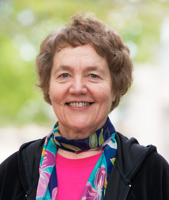 Ullica Segerstrale's teaching has educated and inspired both students majoring in social sciences and students across several other departments. In her courses she encourages students to engage important sociological theories and apply them to practical matters creatively. Although many of her students take her classes as part of their core curriculum, they find her courses relevant, enlightening, and a valuable complement to the work they do in their majors.
Students find her teaching style to be a nice balance between formal instruction and informal, student-driven discussion and exploration of ideas and applications. And students find her to be generous with her time and attention to their particular needs as well as understanding of the variety of personal experiences and challenges they face.
Segerstrale has mentored many students through her role as advisor to the Camras Scholars program. Her courses on the sociology of the built environment have added a necessary dimension to the training of future architects and planners. As a result she is in demand as a member of graduate committees and as a mentor for students who anticipate careers that include university-level teaching.
In sum, students across Illinois Tech hold Segerstrale's teaching in high esteem. She is sought after as an instructor and mentor. She is generous with her time and energies. Students value the intellectual content of her courses; her sensitivity and responsiveness to their needs, interests, and cultures; and the contribution that her courses make to their professional and personal development. Her teaching is an important part of the contribution that Social Sciences and Human Sciences make to the broader mission of Illinois Tech.
John W. Rowe University Excellence in Teaching Award: Associate Professor Kimberly Bailey (Chicago-Kent College of Law)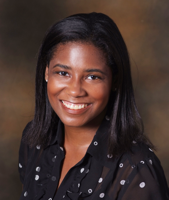 Kimberly Bailey is a professor who inspires students in the classroom and beyond. Bailey earned her B.A. degree from Indiana University in Bloomington, Indiana, and her J.D. degree cum laude from the University of Michigan Law School, joining the Chicago-Kent faculty in 2007. At Chicago-Kent she teaches Criminal Law, Criminal Procedure, and Evidence. Her scholarship and research address issues of domestic violence and other forms of physical subjugation of women. She has written extensively and originally about domestic violence, covering women's autonomy in deciding whether to bring charges against their abusers, and exploring the tensions between privacy and domestic violence.
Although Bailey's use of the Socratic teaching method in class can be highly demanding, it is simultaneously responsible for preparing students to think critically, encouraging them to look past the immediate issues in the case at hand and to consider their broader implications. She does not teach simply to cover the material but to educate the student as a whole. She encourages them to learn the material and see what it relevant, and then helps students sharpen skills that will be necessary in their legal careers.
Bauer Family Award for Excellence in Undergraduate Teaching: Associate Professor Mahesh Krishnamurthy (Armour College of Engineering)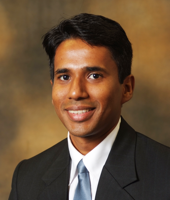 Associate Professor of Electrical and Computer Engineering Mahesh Krishnamurthy received his M.S. in electrical engineering from Missouri University of Science and Technology (formerly University of Missouri–Rolla) in 2004 and his Ph.D. in electrical engineering from the University of Texas at Arlington in 2008. He is the director of the Electric Drives and Energy Conversion Lab and the Grainger Power Electronics and Motor Drives Lab at Illinois Tech. Before joining Illinois Tech, he worked as a design engineer at EF Technologies in Arlington, Texas. His research focuses primarily on design, analysis, and control of power electronics, electric machines, and adjustable speed drives for renewable energy and automotive applications with emphasis on hybrid, plug-in hybrid, and electric vehicles.
Krishnamurthy has the vision to develop courses that are of interest to students, and he is able to communicate his thoughts and passions effectively. He has served as a faculty advisor for the IIT Motorsports Formula SAE electric racecar teams since 2011 and the NASA Robotic Mining Competition team since 2016, and has supervised numerous IPRO teams. These initiatives stem from his desire to create an environment for students to engage in interdisciplinary, industry-oriented efforts that serve as a training ground for successful careers. The general student comments can be summed up with one: "Professor Krishnamurthy is an amazing individual…Day in and day out I left his lectures feeling more and more inspired by his vast knowledge in his field, as well as his general awareness of the outside world."
College/School/Institute Excellence in Teaching Award Winners
This year each college/school/institute chose a teaching award winner who was subsequently considered for the university's excellence in teaching awards. Congratulations to the following faculty college/school/institute winners for their excellence in teaching:
College of Architecture – Kathleen Nagle
College of Science – Hemanshu Kaul
Armour College of Engineering – Mahesh Krishnamurthy
Lewis College of Human Sciences – Jack Snapper
Stuart School of Business – Elizabeth Durango-Cohen
School of Applied Technology – Gurram Gopal
Frances Bronet would like to extend her appreciation to the deans who served on the committee to review the nominations for the university teaching awards: Hal Krent, Ron Landis, and Eva Kultermann.
The University Awards (Board of Trustees Outstanding Undergraduate Teaching Award and John W. Rowe University Excellence in Teaching Award) and Bauer Award recipients received a monetary award; University, Bauer, and College/School/Institute Excellence in Teaching Award winners received plaques acknowledging their achievement at the Faculty Recognition and Awards Reception on April 27.
Congratulations and best wishes to all of the recipients.