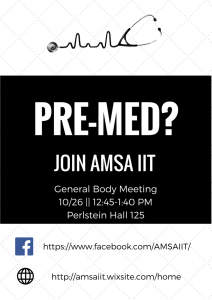 Interested in applying to medical school? The American Medical Student Association will hold a general body meeting on Wednesday, October 26 from 12:45–1:40 p.m. in Perlstein Hall, Room 125.
They will be going over the speaker event scheduled for later this semester, as well as events planned for next semester (that will especially help those currently in the application cycle and those who will be applying).
Lunch will be provided.