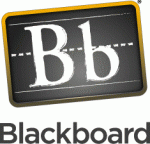 There are only 98 days before Blackboard 9.1 is the live system for students and the Digital Dropbox disappears! Where did it go? File submission is now incorporated into the creation of specific assignments.
Blackboard 9.1 has been available to faculty since September 4 so faculty can learn and explore 9.1 in their own permanent individual course shell. Faculty can also use their shell to import, develop, and store course content ahead of the spring semester course load in November. Visit the Blackboard @ IIT Google site for how-tos and a link to the new Blackboard. Use your regular UID and password to log in.
General orientation sessions will resume after a number of IIT Online staff attend the annual SLATE, Supporting Learning And Technology in Education, conference, October 11 – 12. Much of SLATE's focus is on Blackboard and best practices, so we'll be sure to report back. For more best practices, check out new IIT Online-sponsored faculty resources here.
In the meantime, don't forget to request an in-depth topic or a department specific Blackboard session here.