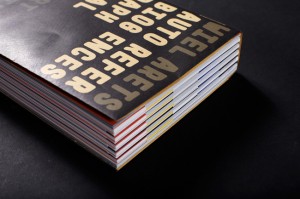 A presentation and signing of Wiel Arets: Autobiographical References, a new book offering "a unique and unparalleled view of" IIT Architecture Dean Wiel Arets, will be hosted by the Graham Foundation of Chicago on Friday, February 1, 2013.  The book, edited by Robert McCarter and designed by Irma Boom, was published by Birkhäuser in 2012 and features lectures, debates between Arets and other thinkers and makers, 60 exemplary designs from his studio, and an extensive series of interviews.
The event will feature a discussion between Arets and McCarters and a comprehensive introduction to the work of Wiel Arets Architects. The talk will be followed by a reception where signed copies of the publication will be available for purchase.
RSVP and find more info on the Graham Foundation site.