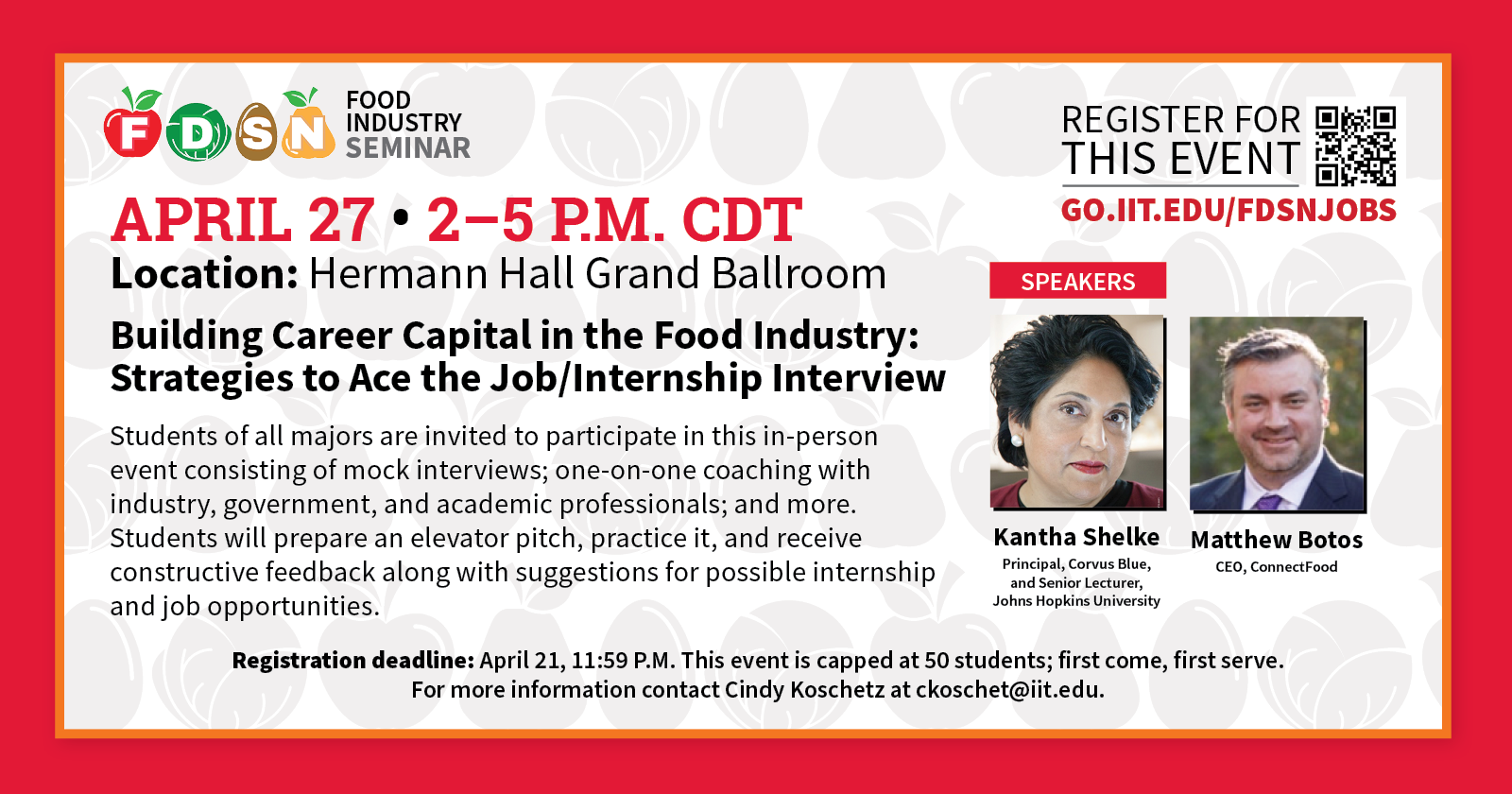 Students of all majors are invited to participate in this in-person event consisting of mock interviews; one-on-one coaching with industry, government, and academic professionals; and more. Students will prepare an elevator pitch, practice it, and receive constructive feedback along with suggestions for possible internship and job opportunities
Final session to be held in person seminar on "BUILDING CAREER CAPITAL IN THE FOOD INDUSTRY" Session III will focus on "Strategies to ace the job/internship interview" …learn from seasoned professionals.
The in-person event will be held on Wednesday, April 27 beginning at 2 p.m. in Hermann Hall in the Grand Ballroom. This event is open to all students UG and Grad and all departments.
Registration is required and the deadline to register is April 21, 2022 11:59 p.m. This event is capped at 50 students; first come, first serve. Click here to register
For more information contact Cindy Koschetz at ckoschet@iit.edu