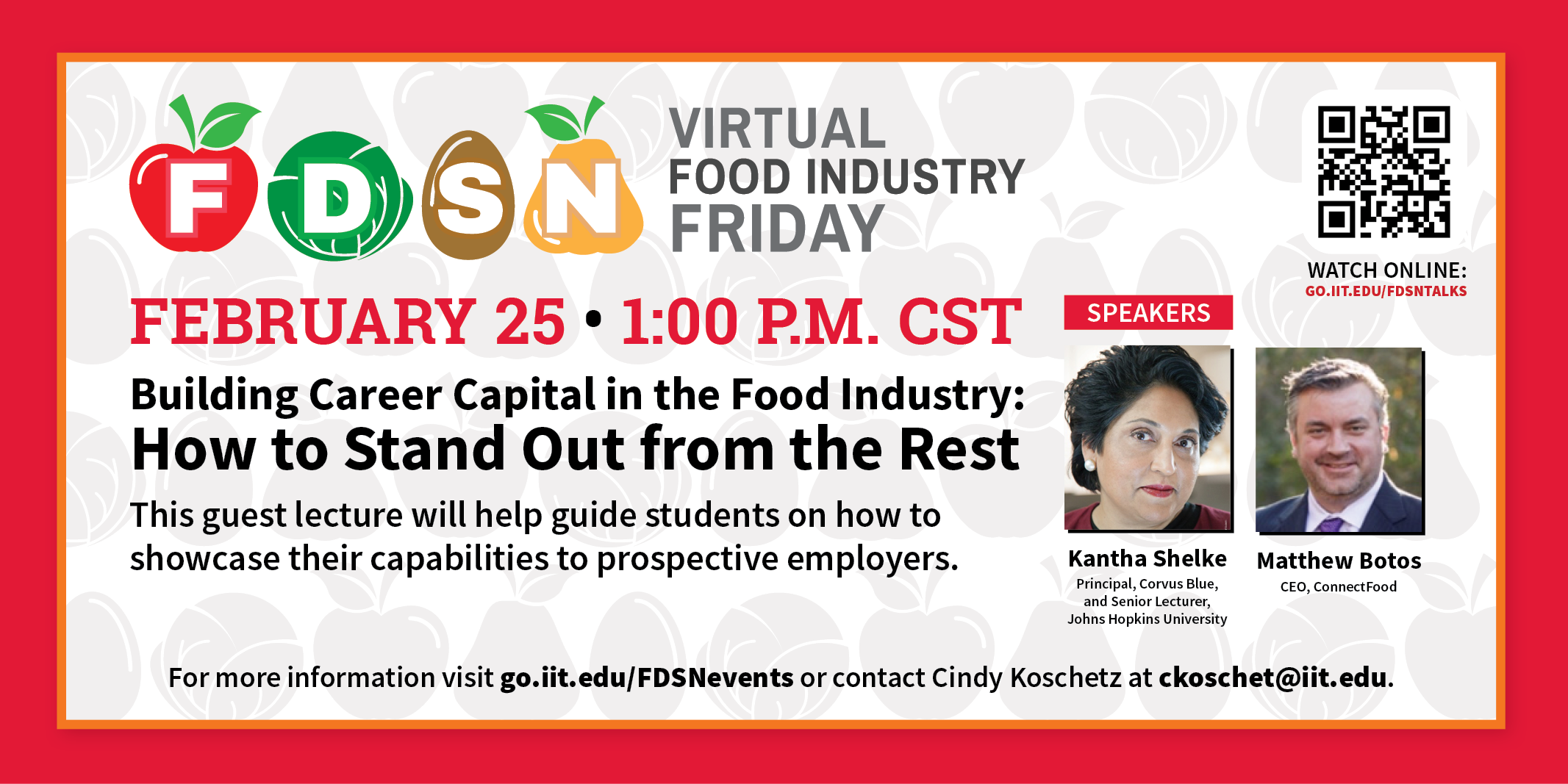 SPRING INDUSTRY SPEAKER SERIES PART I FEATURING:
Kantha Shelke
Principal, Corvus Blue | Sr. Lecturer, Johns Hopkins University
Matthew Botos
CEO & Founder ConnectFood
FRIDAY, FEBRUARY 25, 2022 @ 1:00 p.m. Central Time
ID: 85213952267
Passcode: 055043
Title: Building Career Capital in the Food Industry: How to stand out from the rest.
Seminar Details: Preparing students on how to showcase their capabilities to prospective employers.
Short bio: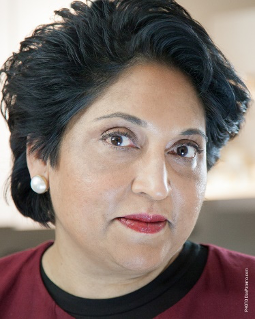 Kantha Shelke
Principal, Corvus Blue | Sr. Lecturer, Johns Hopkins University
Kantha Shelke, Ph.D., CFS, IFT Fellow, teaches food safety regulations at Johns Hopkins University, and is a principal at Corvus Blue LLC, a food science and research firm that expedites development and commercialization of new food products and technologies with science and sensibility.
Kantha is a member of the Faculty Advisory Board on Food and Agriculture at McGill University, Montreal, and the Faculty Advisory Board at Southwest College of Naturopathic Medicine, Tempe, Arizona. She is passionate about advancing the understanding of food science, nutrition, food law, food safety, and culinary arts in the marketplace.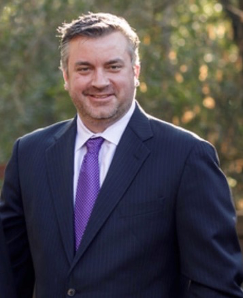 Matthew Botos
CEO and Founder of ConnectFood
Matthew Botos is the CEO and Founder of ConnectFood. ConnectFood offers a step-by-step food safety plan generator to help companies comply with food safety regulations and the Food Safety Modernization Act. ConnectFood provides On-Demand plan reviews from a national network of food experts.
Matthew Botos is the former Director of the Illinois Center for Food Safety and Technology, a non-profit consortium of Illinois food companies, regulatory personnel and academics focused on food safety and the advancement of science and technology for both local and global food sources.
UPCOMING EVENTS:
Part II will be held on Wednesday, March 23
Part III will be held on Wednesday, April 27