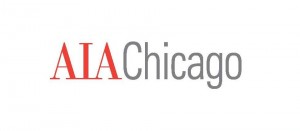 IIT College of Architecture faculty have been recognized in AIA Chicago's 2012 Small Project Awards. At the May 11 event, three faculty members' firms received awards.
The goal of AIA Chicago's Small Project Awards program is to raise public awareness of the value that architects bring to small projects and to promote small practitioners as a resource for design excellence. All firms in the competition have 9 or less licensed architects & architectural interns.
The College of Architecture faculty honorees are listed below by award. For complete coverage of the 2012 awards, including photos of each winning design, visit AIA Chicago's website.
Small Project Structure | Honor Award
Adjunct Associate Professor Richard Blender, Blender Architecture. Garden Infrastructure + Connector
Small Project Structure | Citation of Merit
Adjunct Professor Thomas Roszak, Thomas Roszak Architecture. The Clark Family Welcome Gallery at Adler Planetarium
Small Object | Citation of Merit
Studio Associate Professor Martin Felsen, UrbanLab. Art Chicago: Video Arcade