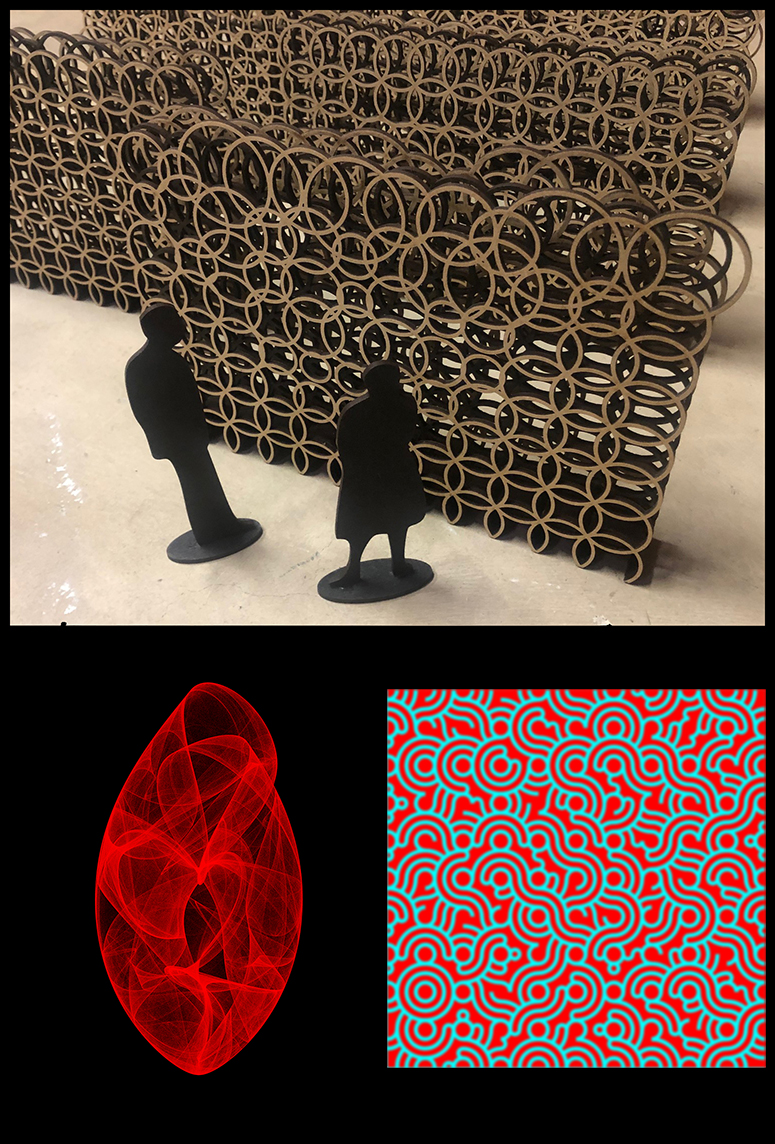 Robert Krawczyk of the Illinois Tech College of Architecture was selected to show "Memories of Any Week," a seven-part, multilayered wood laser cut, parametrically designed maquette at the 2019 Chicago Architecture Biennial-affiliated exhibition "OUTside the Practice: Monuments and Places of Memory." The exhibit is being held at the Bridgeport Arts Center, 4th Floor Gallery. The opening is Friday, September 20 and closing will be Friday, November 1. The interlocking circles of differing sizes form patterns that suggest daily life. The outer layers suggest the exterior self that is shown to the world and the single dark inner layer is the part that is kept hidden. The bases are solid, firmly grounded in life. The patterns for the workweek are chaotic on the outside, on the weekend the exterior is orderly, the interior is chaos as the events of the week are processed.
Three prints from the "Strange Attractor" series were selected for the Deerfield Public Art Program organized by the Deerfield Fine Arts Commission. The exhibition is for one year, with an opening on Thursday, September 19, at the Deerfield Public Library. This series is based on the unpredictability in chaos theory.
One print from the "Paths" series was selected for the Water Street Studios' 10th Anniversary Show in Batavia. Opening is on Friday, September 13, with the exhibition running through October 5. This series is based on the random patterns inspired by the work of Sol LeWitt.