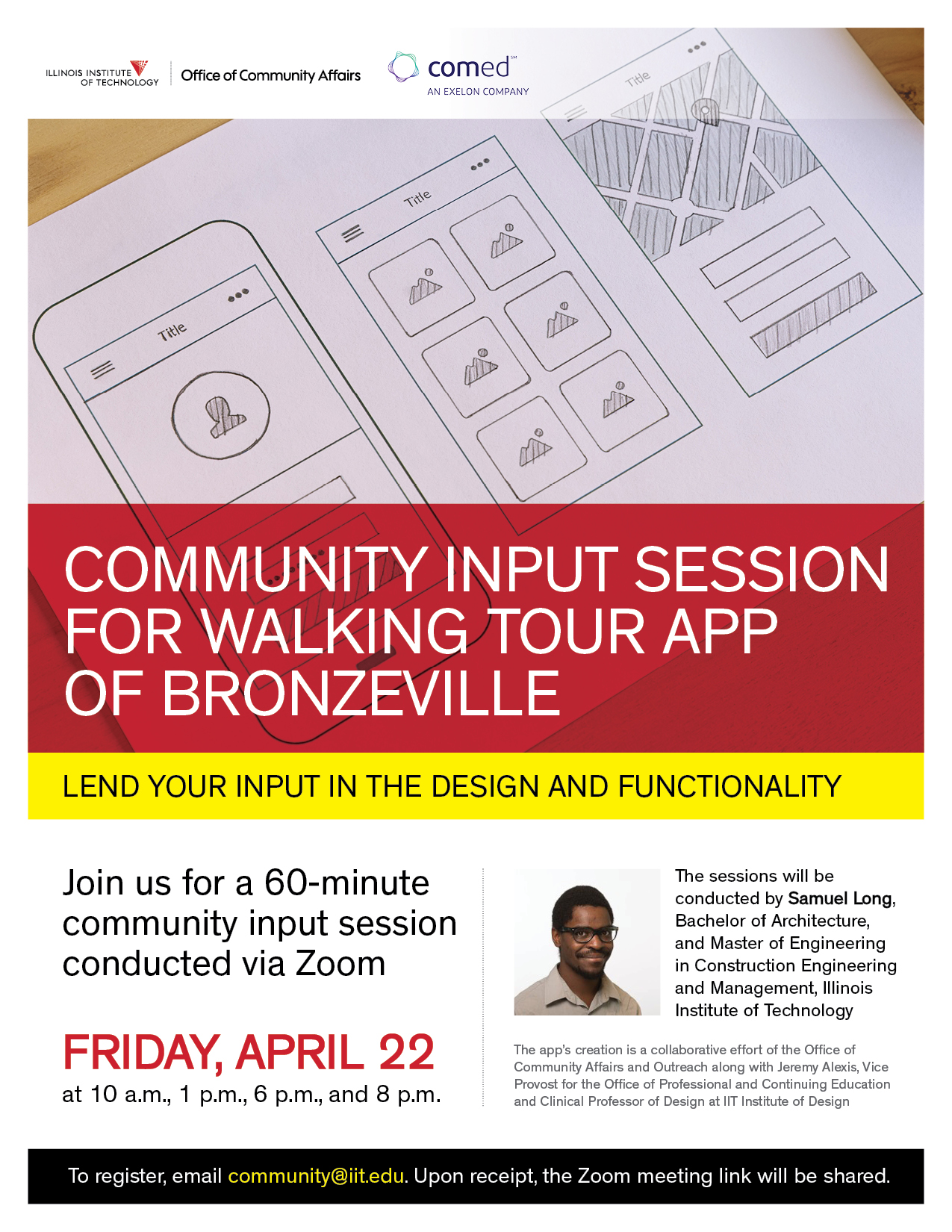 The Office of Community Affairs and Outreach and Jeremy Alexis, vice provost for the Office of Professional and Continuing Education at Illinois Tech and a clinical professor of design at the Institute of Design, are collaborating to create an walking tour app of the Bronzeville neighborhood.
To get input for the design and functionality of the app, four sessions will be held on Friday, April 22. The 60-minute sessions will held via Zoom, and will take place at the following times: 10 a.m., 1 p.m., 6 p.m., and 8 p.m. The charrettes will be conducted by Samuel Long, who graduated from Illinois Tech in 2021 with a bachelor's degree in architecture and master of engineering in construction engineering and management.
To register, email community@iit.edu. Upon receipt of the email, the Zoom meeting link will be shared.