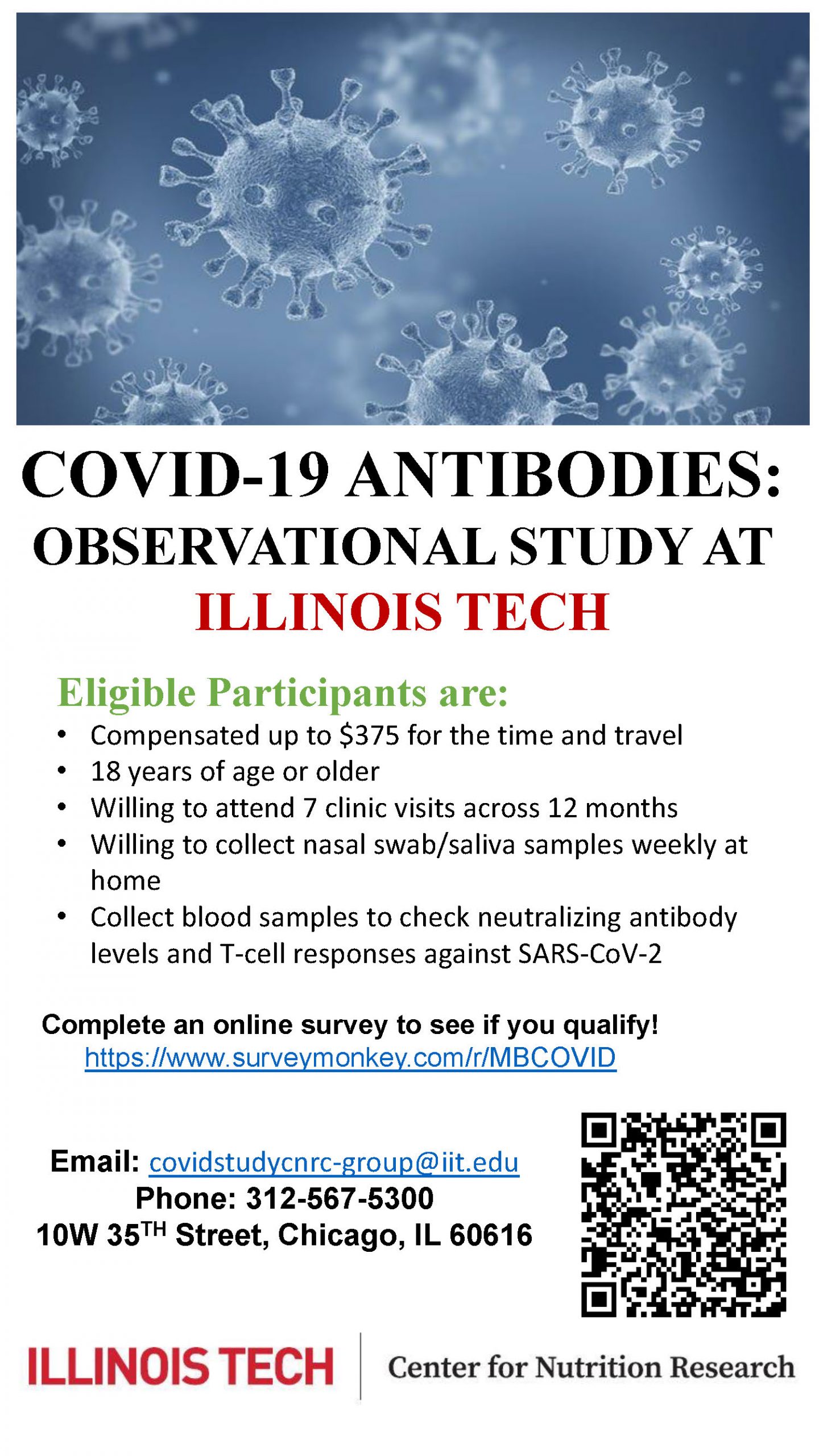 We are looking to assess the incidence of infection or reinfection in healthy adults with or without prior COVID 19 infection.
Eligible Participants are:
Compensated up to $375 for the time and travel
18 years of age or older
Willing to attend seven clinic visits across 12 months
Willing to collect nasal swab/saliva samples bi-weekly at home
Collect blood samples to check neutralizing antibody levels and T cell responses against SARS CoV 2
Complete the survey to see if you qualify!
Questions or want more information? Contact us via email or phone!