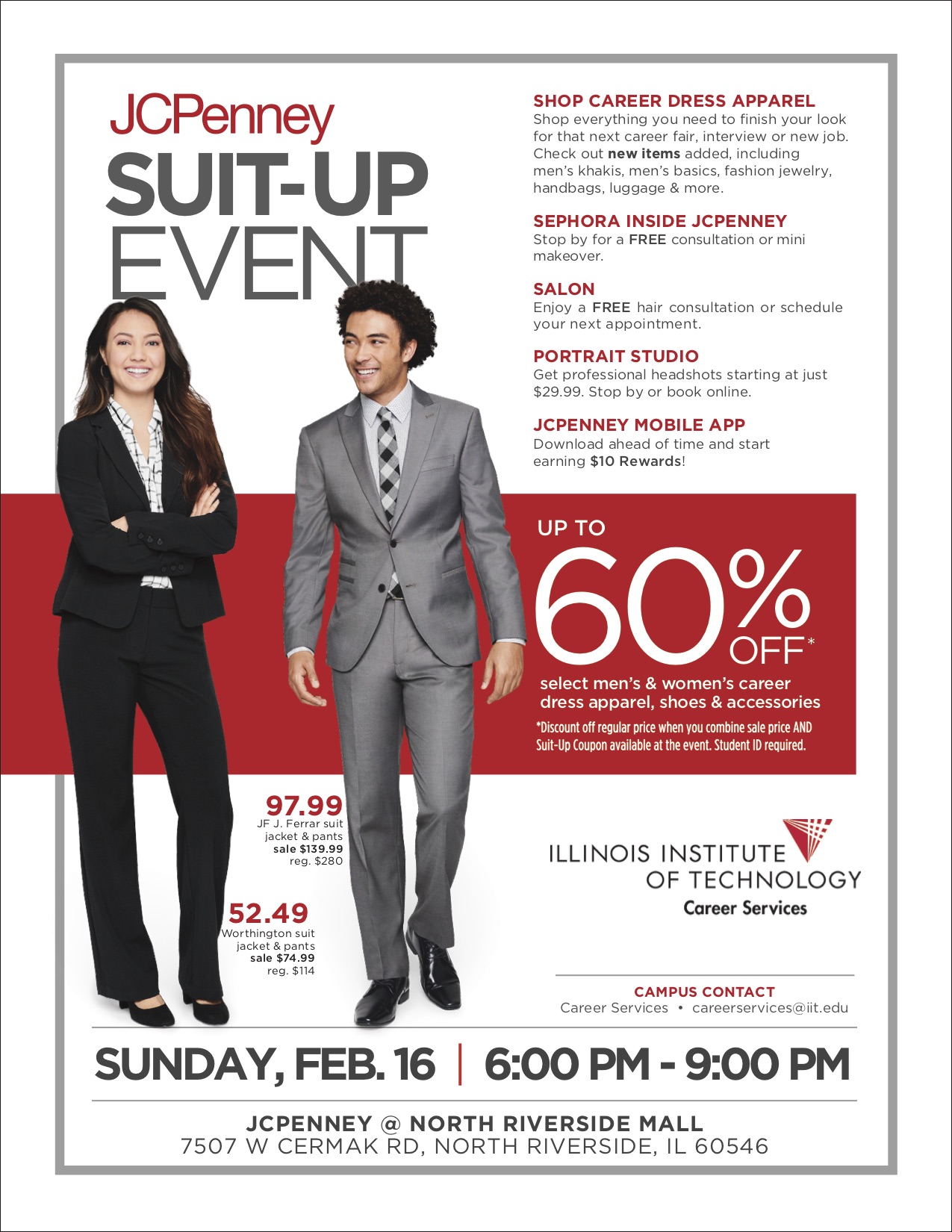 Shop everything you need to finish your look for that next career fair, interview or a new job.
Stop by for a FREE consultation or mini makeover at SEPHORA and enjoy a FREE hair consultation or schedule your next appointment.
Get professional headshots starting at just $29.99.
Stop by or book online and use the JCPENNEY MOBILE APP ahead of time and start earning $10 Rewards!
A free shuttle bus service has been scheduled to take students to the mall and will return you to campus. You are welcome to take any transportation you choose but please register for this event.
Get ready to dress for success and land your dream role!