IIT's chapter of the American Institute of Architecture Students (iitAIAS) has announced that its newly launched program Freedom By Design™ has been identified as a partner with SAIC Freedom By Design™ on the Edgar Martinez Project.
Freedom by Design™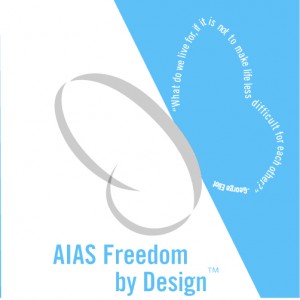 , the AIAS community service program, utilizes the talents of architecture students to radically impact the lives of people in their community through modest design and construction solutions. Vital modifications are made to enhance the homes of low-income and disabled individuals by addressing their struggles with everyday tasks such as bathing, ascending stairs, and opening doors. Our priority is improving the safety, comfort, and dignity of the home's occupants.
Edgar Martinez was a teacher in the Chicago Public School system. After reporting a student for selling drugs, he was targeted by that same student, and shot several times in his home. He is now confined to a wheelchair. His two-story home is not only woefully inaccessible for someone of his limited mobility but is also falling into disrepair because he is unable to perform the necessary maintenance.
iitAIAS is looking for support and assistance. You can donate online here.
If you are interested in volunteering your time, please contact John Pasowicz (iitAIAS Freedom By Design captain) at aias@iit.edu for more information.
Check iitAIAS out on the web and Facebook.