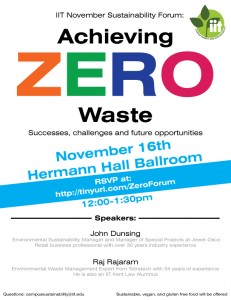 Interested in hearing how we can cut our waste down to… well, nothing? Yep, that's right. Zip. Zero. Nada.
That is this month's topic of the IIT Sustainability Forum happening on Friday, November 16 from noon–1:30 pm in the Hermann Hall Ballroom!
Please register here if you would like to attend. Questions? Email campussustainability@iit.edu.