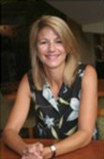 Researchers at Illinois Tech's Center for Nutrition Research, a leading center within the Institute for Food Safety and Health, surveyed low-income shoppers about their views on terms associated with fresh produce such as "organic" and "conventionally grown." They also sought to learn how different informational content using these terms may influence their purchase intention of any type of fruits and vegetables. The study found that lower-income shoppers have heard organic messages via various media outlets and associate organic with pesticide free; and the use of pesticides with conventional fruits and vegetables. Shoppers indicated they preferred organic produce because it's advertised to be healthier and safer, but the higher cost made them less likely to purchase organic fruits and vegetables.
Furthermore, many participants indicated they were generally more likely or there would be no difference to their current buying habits to purchase fresh fruits and vegetables after reading informational statements about government regulations or scientific findings on organic and conventionally grown produce. However, when information identified specific fruits and vegetables by name as having higher pesticide residues more shoppers reported they were unlikely to purchase any fruits and vegetables.
According to Britt Burton-Freeman, director, Center for Nutrition Research, "we were surprised to see how informational content that named specific fruits and vegetables as having the highest pesticide residues increased the percentage of shoppers who said they would be less likely to purchase any type of fruits and vegetables, compared to other content that discussed pesticides, but did not call out any specific fruit or vegetable. The pesticide message clearly resonates with shoppers. The concern is that depending on the structure of the communication about pesticides and fruits and vegetables this could turn people away from wanting to purchase any fresh produce."
As the study aimed to gain a better understanding of low-income shoppers' knowledge, perceptions and beliefs about organic and conventionally grown produce, another objective was to examine if modest adjustments in income level would impact these variables.
Shoppers with a household income level at or below 150% above the poverty level or between 151% and 250% above the poverty level were surveyed. Organically grown fruit and vegetable purchases were low for both groups (≤ 17% indicated purchasing organic fruits and vegetables), and more than 50% fewer of the lower income group reported purchasing organic produce.
Almost twice as many of those in the lower income group vs. those in the higher low-income group reported they "do not buy" organic produce. Both groups (~ 80%) indicated fresh fruits and vegetables are available where they do their grocery shopping and 44% of these people reported having organic produce available.
"Hearing that the majority of shoppers in this survey trust dietitians/nutritionist, scientists and physicians for health and safety information about fresh fruits and vegetables presents an important opportunity for these professionals working in low-income populations. This is an opportunity to educate shoppers about organic and conventionally grown produce particularly about best practices in washing, storing, and cutting all fruits and vegetables to maximize their enjoyment and nutritional value and minimize their confusion and safety concerns," concludes Burton-Freeman
View the full report here.