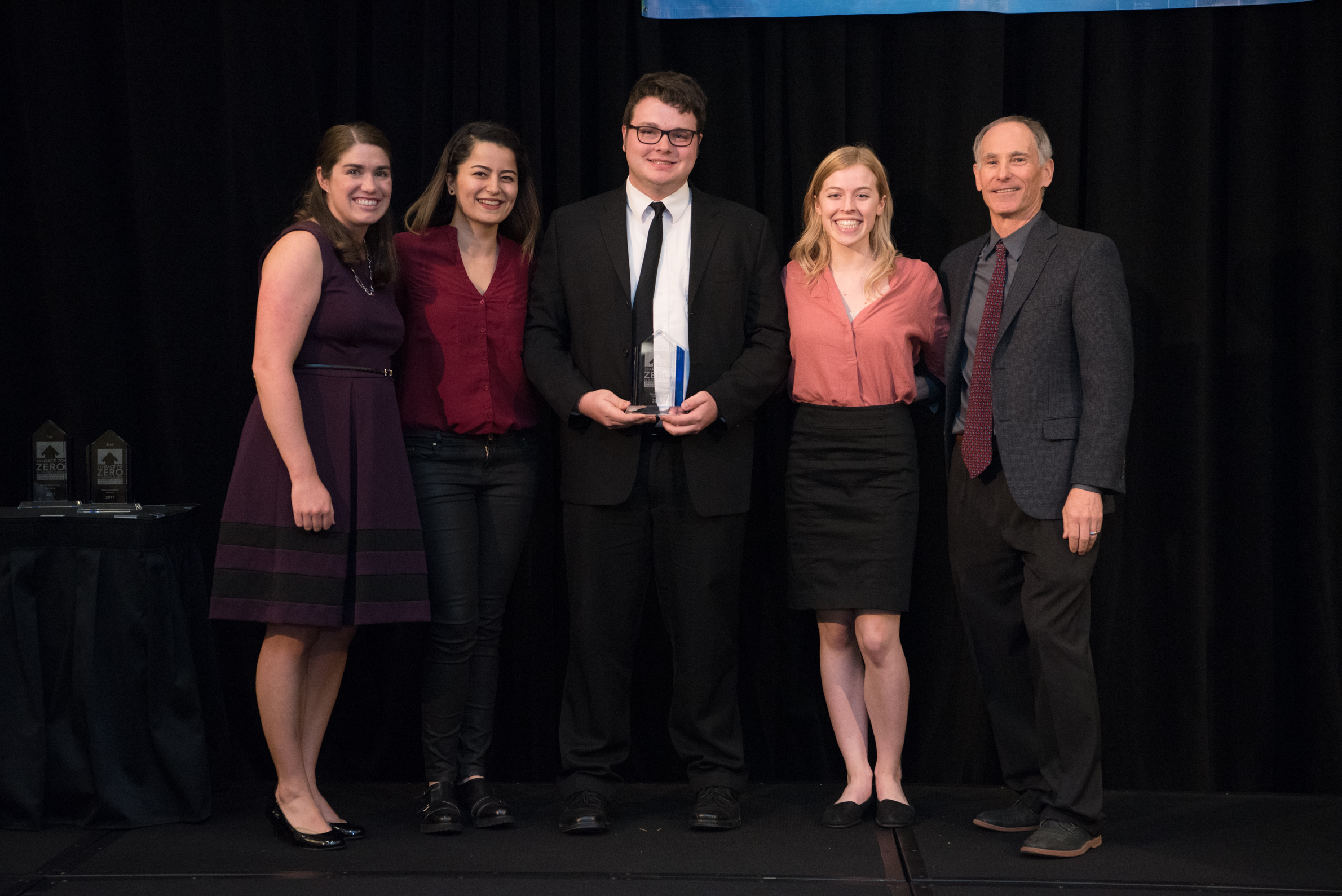 Two interdisciplinary teams of Illinois Tech students from the Armour College of Engineering and the College of Architecture, mentored by Edoarda Corradi Dell' Acqua, an adjunct faculty member in the Department of Civil, Architectural and Environmental Engineering, competed in the 2017 Department of Energy (DOE) Race to Zero Student Design Competition April 22-23 at the National Renewable Energy Laboratory in Golden, Colorado. One of the teams, the Bronzeville Residence Optimized for Net Zero Energy (B.R.O.N.Z.E), finished second place in their category: Urban Single Family Home. This was Illinois Tech's second second place finish in a row in this competition.
This year's competition was the fourth annual Race to Zero Student Design Competition. The competition engages university students to design zero energy ready homes. A zero energy ready home is a high-performance home that is so energy efficient it can offset all or most of its annual energy consumption with renewable energy. This significantly reduces a home's annual energy costs while improving comfort, health, safety, and durability. The intent of the competition is to inspire next-generation architects, engineers, and construction managers to apply the latest building science innovations in new and existing homes. The awards recognize students who excel at integrating solid building science principles into designs for zero energy ready homes, including creative solutions to real-world problems.
This year's competition featured 39 teams from 33 universities across four countries. During the past several months, students were tasked with creating a new house design or redesigning an existing floorplan to meet the competition's cost-effective, high-performance home energy requirements. The final portion of the competition concluded at NREL, as the students presented their innovative designs to a panel of national experts. These experts included leading high-performance home builders, architects, building science professionals, building product manufacturer experts, and national laboratory research scientists.
Edoarda Corradi Dell' Acqua incorporated the competition into a new two-part series of courses open to both engineering and architecture students: CAE 556 and CAE 557 Net Zero Energy Home Design Competition I and II. The course as also advised by Associate Professor of Architectural Engineering Brent Stephens. The second place B.R.O.N.Z.E. team consisted of Architectural Engineering students Lindsey Rice, Alexander Mitchell, Julia del Pino Torres, and Ariel White, and Architecture students Elmira Hosseinkhani and Ezgi Bay.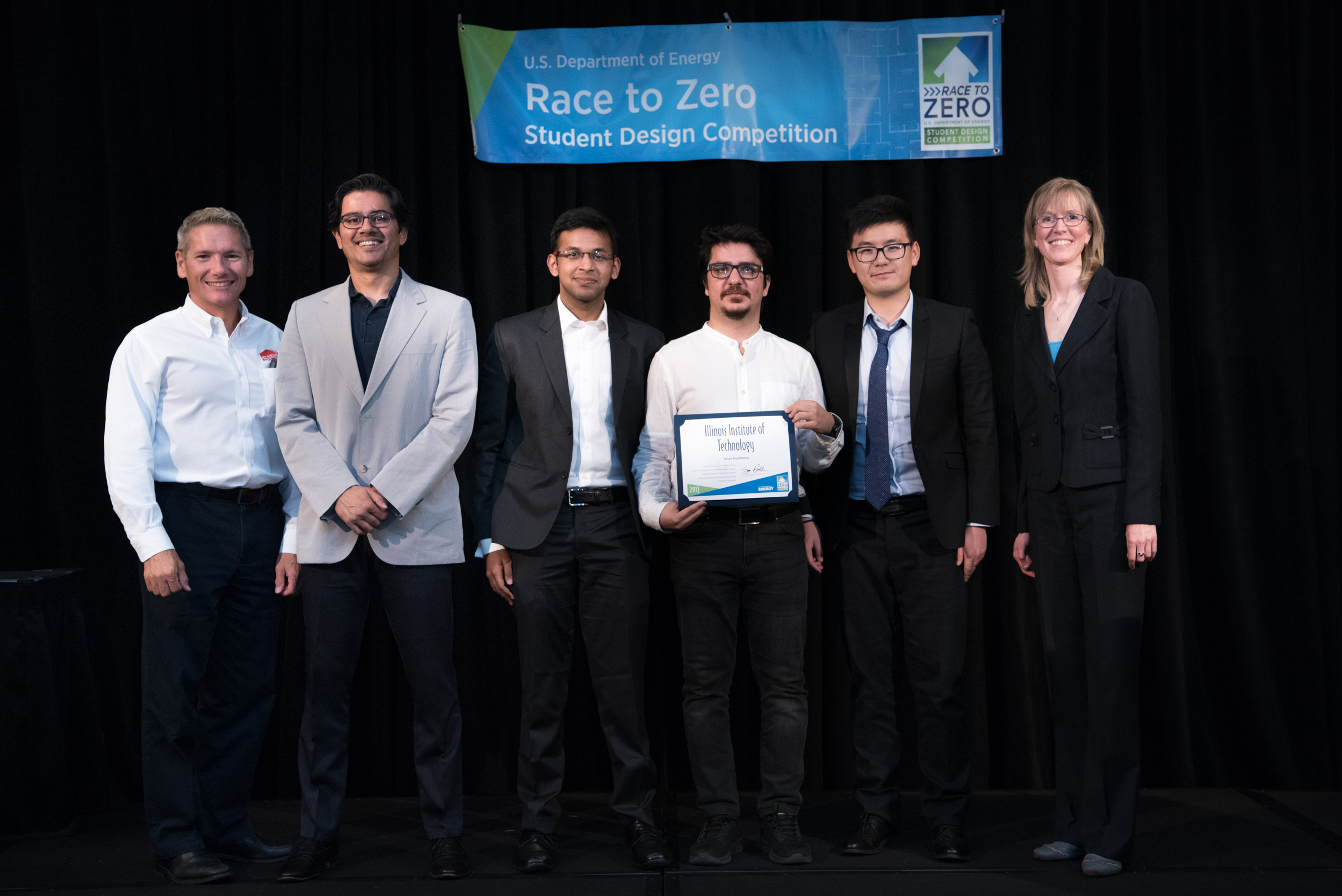 The course also produced a second qualifying team who competed in the Small Multi Family Housing Contest, Capacitors, which consisted of Architectural Engineering students Naveen Sudhakaran, Surafeal Mandefro, Keonho Lim, and Xu Zhang, Mechanical Engineering student Claire Schauble, and Architecture student Mohammad Hossein Abbasi.
Corradi will be leading another set of teams next year, so interested and qualified students should register for CAE 556 in the fall 2017 semester and CAE 557 in the spring 2018 semester.