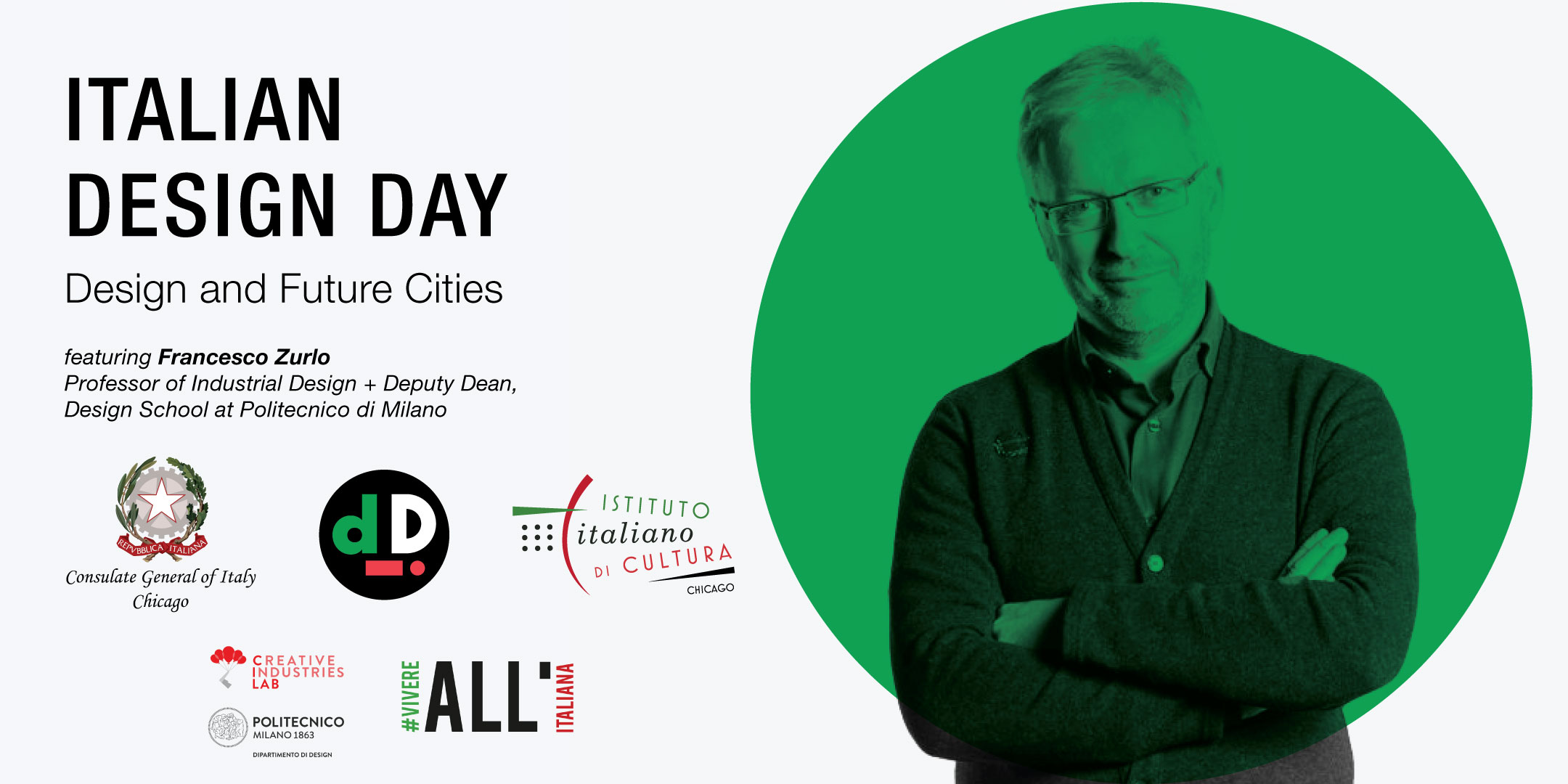 Wednesday, March 20, 2019
6–8 p.m.
Institute of Design
3137 South Federal Street
Chicago, IL 60616
Italian design has anticipated some of today's leading design areas, including service design, design for social innovation, design for digital transformation, design thinking, and the contributions of design in policies for innovation sociocultural integration. The cities of the future will increasingly incorporate all of these areas. Taking inspiration from Italo Calvino's book Le Città Invisibili (The Invisible City), Francesco Zurlo will discuss several case studies on the connections between the city and human relationships, exchanges, memory, signs, and desires with professors Denis Weil (Dean, IIT Institute of Design), Michelangelo Sabatino(Dean, IIT College of Architecture), Anijo Mathew (Institute of Design), and Martin Felsen(College of Architecture). The event is a collaboration with the Consulate General of Italy and the Italian Cultural Institute in Chicago with opening remarks by the Consul General of Italy, Giuseppe Finocchiaro. A reception will follow the discussion.
Francesco Zurlo is a professor of industrial design and deputy dean of the Design School at Politecnico di Milano. He is also founder and director of CI.lab, Politecnico's research lab focused in creative industries. Zurlo also directs the executive master's degree in design strategy and system innovation, and co-directs master's degree programs in strategic design and furniture design. He consults companies on new product development; is the author of numerous international publications about strategic design, design management, and design-driven innovation; and serves on the board of ADI Index—the publication of the ADI, the Italian Association for Industrial Design. He has a Ph.D. in industrial design from Politecnico di Milano.