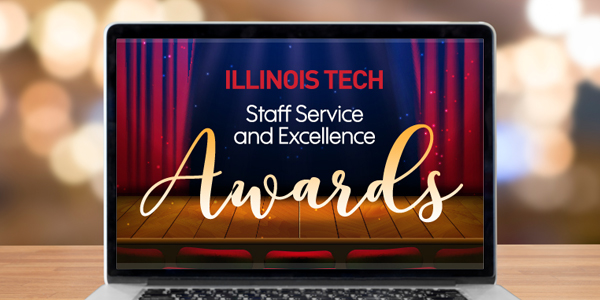 The Office of Human Resources will host the Staff Service and Excellence Awards Ceremonies on Tuesday, December 15 in a pre-recorded virtual ceremony streaming at 2 p.m. Staff who have achieved from five years to 40+ years of service at Illinois Tech will be honored. Here is a list of the staff being honored this year.
Winners of this year's Excellence Awards will also be announced. Staff members will be honored in the following categories:
Implementing innovative solutions to improve the efficiency of university operations

Developing an innovative solution that improves the experience of Illinois Tech students (prospective or current) or alumni 

Developing an innovative contribution to support excellence in teaching and research

Addressing issues related to diversity, identity, inclusion, or other social justice topics
Congratulations to all employees achieving significant anniversary milestones and to our excellence award winners!