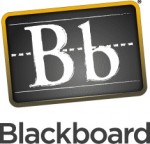 Access to the old Blackboard 8 system (used prior to Spring 2013) will conclude at the end of this semester. If faculty have any courses or content to keep from the old system, use the export feature now to save content to a personal system before Friday, December 13, 2013. That is the routine OTS maintenance window when OTS will decommission Blackboard 8.
To retain any old course content (again, this is only for content prior to January 2013), faculty should export it and save it to a personal system until it is ready to import into Blackboard 9.1. Faculty may use individual MyIIT credentials to log into the old system at this website. Faculty may review courses there and if necessary, export courses and/or content before December 13. In a rare instance when a faculty member may need to access content from Blackboard 8 after December 13, faculty will need to open a support request through the Support Desk.
To assist with exporting and importing content:
-View a short how-to video about importing and exporting courses on IIT Online's Blackboard at IIT Google Site. In the video, Brad Katz covers how to export content from the old 8 system and import to the new 9 system, as well as how to export/import within Blackboard 9 itself.
-During IIT Online office hours, Brad Katz is available to support faculty with Blackboard and other educational technologies. Office hours are typically held on Tuesdays and Wednesdays. See the University Calendar to confirm dates and times.
-Cheat sheets for exporting and importing content are available at the Blackboard at IIT Google site.