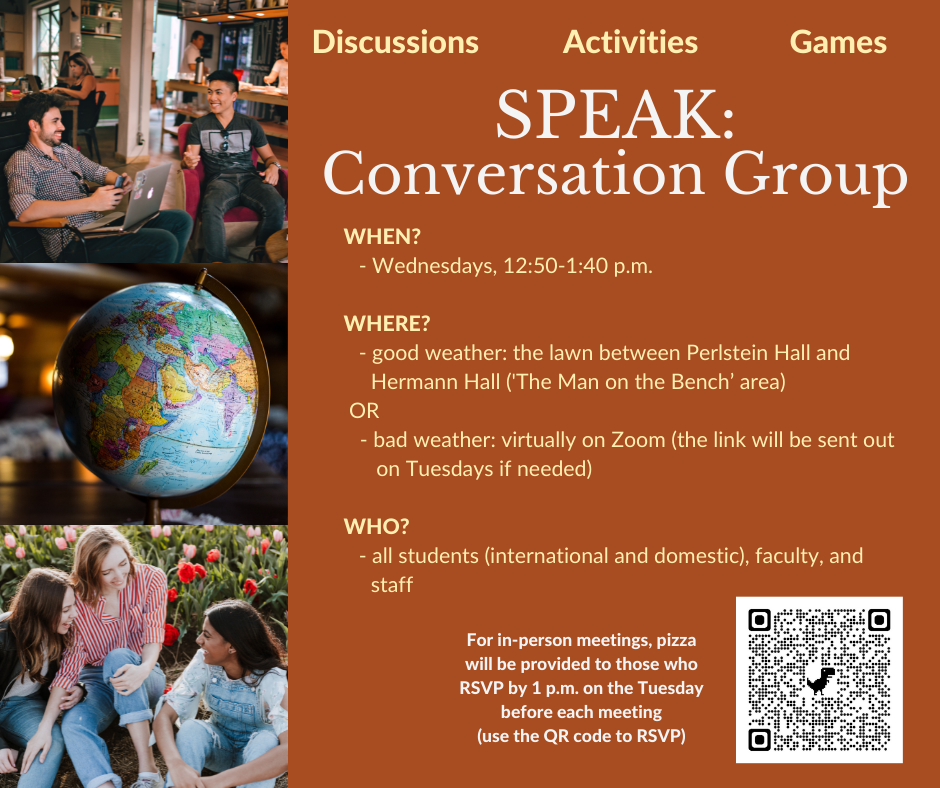 SPEAK is a free weekly conversation group where you can chat with international and domestic students, staff, and faculty. No homework, no grading, no stress – just sharing our opinions, ideas, and cultures.
Weather permitting, SPEAK will be held on the lawn between Perlstein Hall and Hermann Hall ('The Man on the Bench' area). Pizza will be provided to those who RSVP by 1 p.m. on the Tuesday before each meeting. The group meets on Wednesdays from 12:50-1:40 p.m. You are also welcome to bring your own lunch and still enjoy the great conversations!
In case of bad weather, SPEAK will be held virtually on Zoom (you will receive the link to the meeting on Tuesday if necessary). Registration is available at this link.
For more information, email els@iit.edu
We hope to see you there!