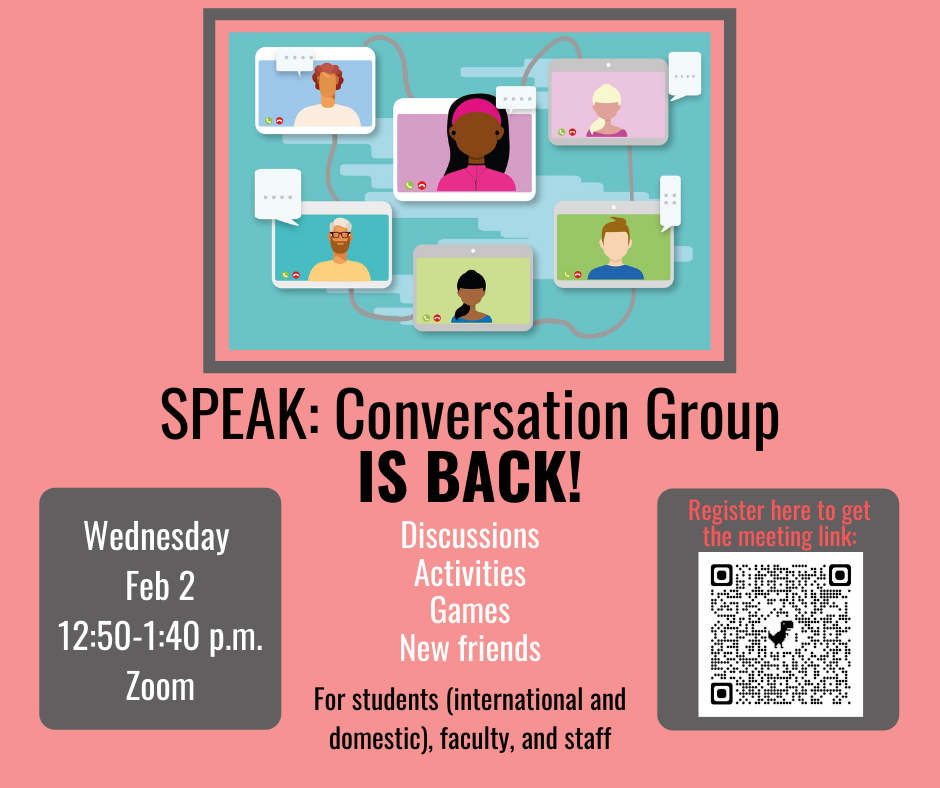 SPEAK is a free weekly conversation group where you can chat with international and domestic students, staff, and faculty. It is an excellent way to meet new people, learn something about different cultures, and practice your speaking skills. No fees, no homework, no grading, no stress – just sharing our opinions, ideas, and cultures.
SPEAK meets every Wednesday during the lunch hour (12:50-1:40 p.m.). For the time being, we will be holding the meetings on Zoom. To receive the meeting link, please complete our SPEAK registration form.
For more information, please visit our website, or email els@iit.edu
We hope to see you there!