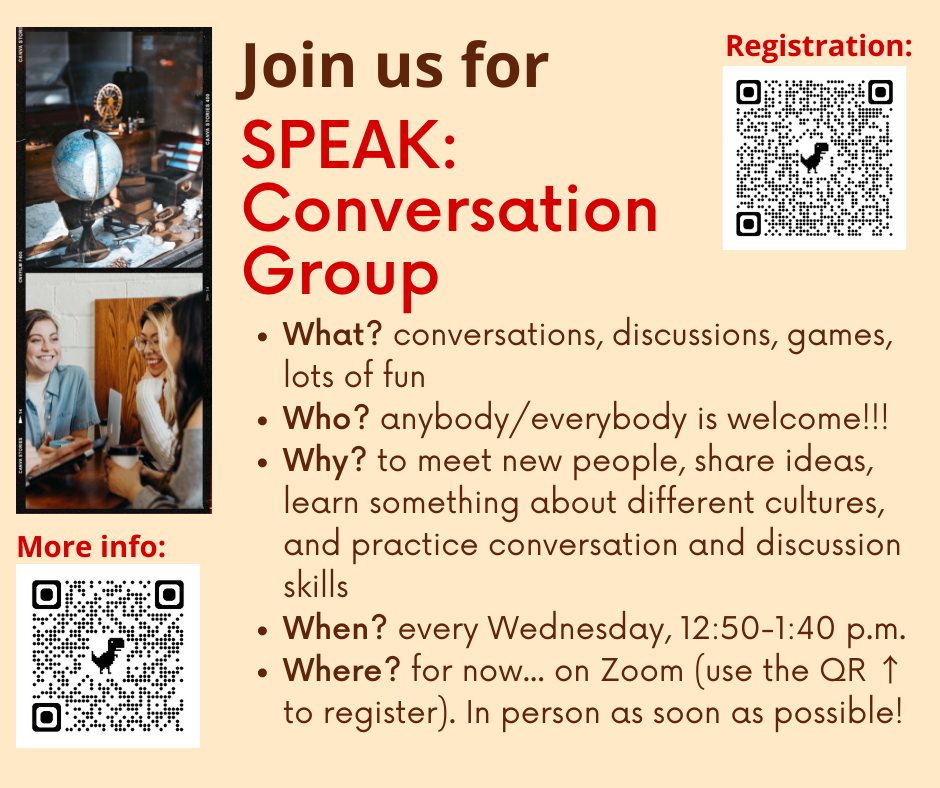 Looking for ways to meet new people, practice your conversation and discussion skills, and learn something about different cultures? Join us for our weekly SPEAK: Conversation Group meetings every Wednesday, 12:50-1:40 p.m.
For the time being, we will be holding the meetings on Zoom. To receive the meeting link, please complete our SPEAK registration form.
It's free, it's fun, and it's for everybody—all students (international and domestic), faculty, and staff are welcome!
For more information, please visit our website, or email els@iit.edu.
We hope to see you there!