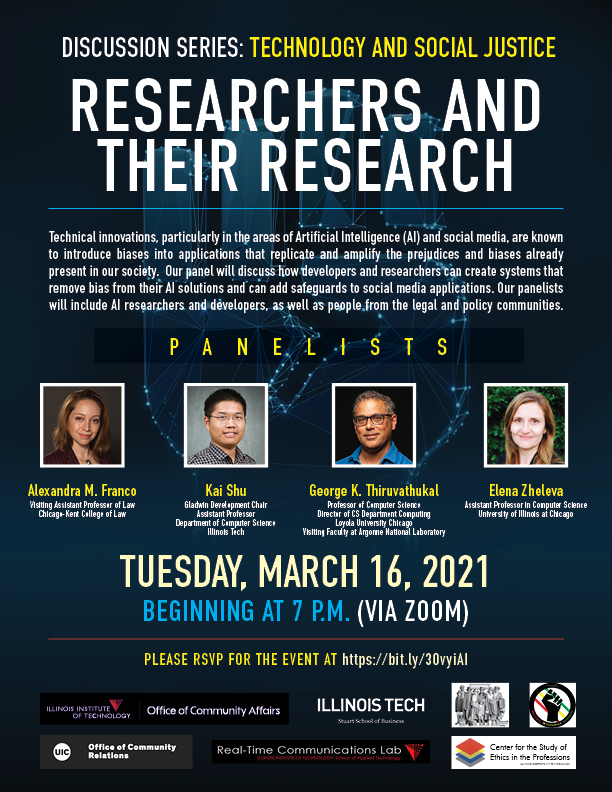 Please join us on March 16 from 7 p.m.-8:30 p.m. for the first of three panel discussions that explore the relationship between technology and social justice.
Technical innovations, particularly in the areas of Artificial Intelligence (AI) and social media, are known to introduce biases into applications that replicate and amplify the prejudices and biases already present in our society. Our panel will discuss how developers and researchers can create systems that remove bias from their AI solutions and can add safeguards to social media applications. Our panelists will include AI researchers and developers, as well as people from the legal and policy communities. This first panel considers the role of researchers and their research to learn about current and experimental methods for preventing AI-based applications from amplifying society's biases.
Panelists
Registration is required and available at this link. The Zoom link will be provided upon registration.