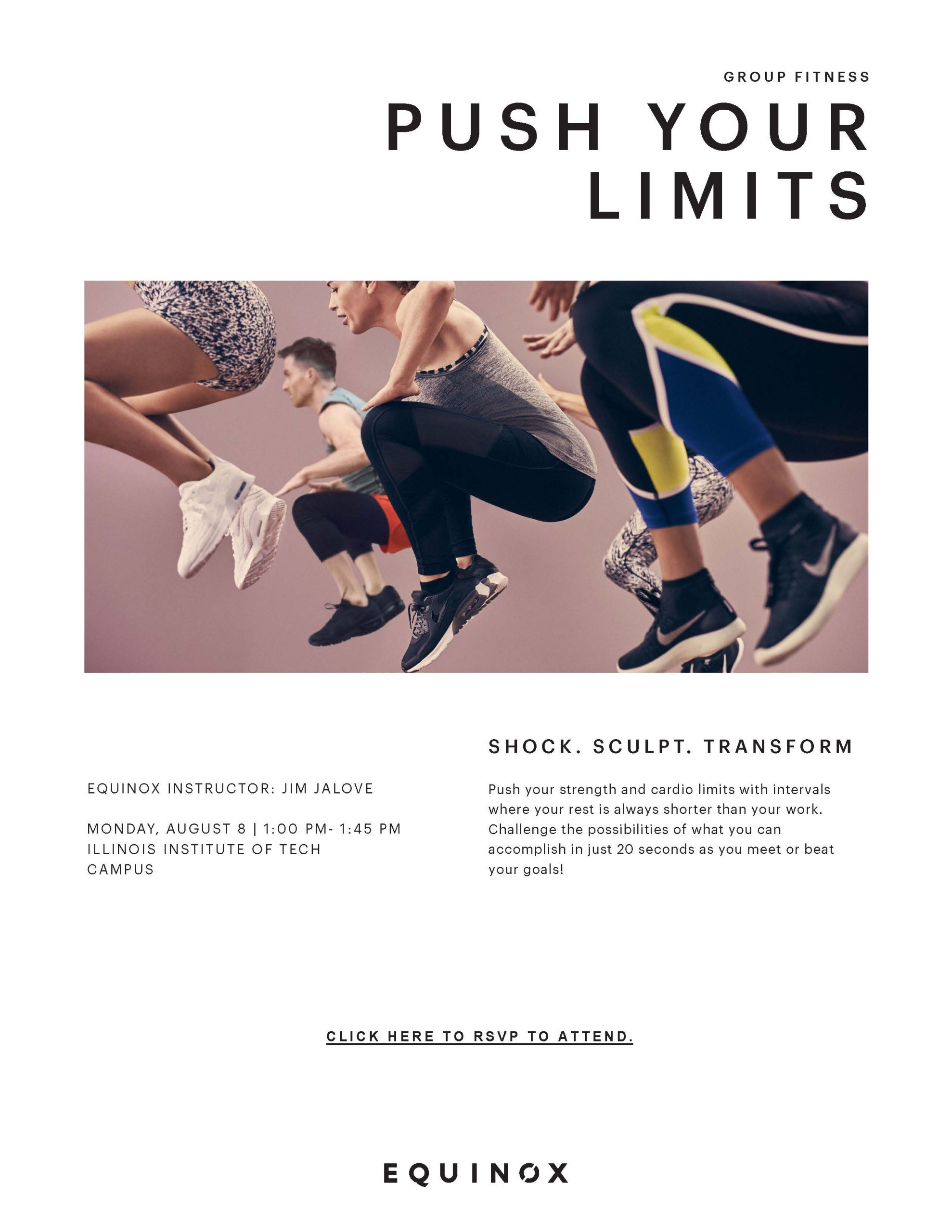 Join Equinox group fitness instructor Jim Jalove for a Tabata class to kick off the University picnic on Monday, August 8! The class will run from 1–1:45 p.m., leaving plenty of time for you to join in the festivities after pushing your limits during this fun and challenging class!
The class will be held outdoors on the Hermann Hall lawn. Additional information is on the attached flier. You can also click here to register.
Note that participants must sign Equinox's General Liability Waiver and Release, as well as IIT's Assumption of Risk and Release. To obtain a copy of IIT's release in advance, or if you have any questions, please email Viktoria Rill at vrill@iit.edu.